FIBA launches first NFT on Polygon | CryptoTvplus
2 min read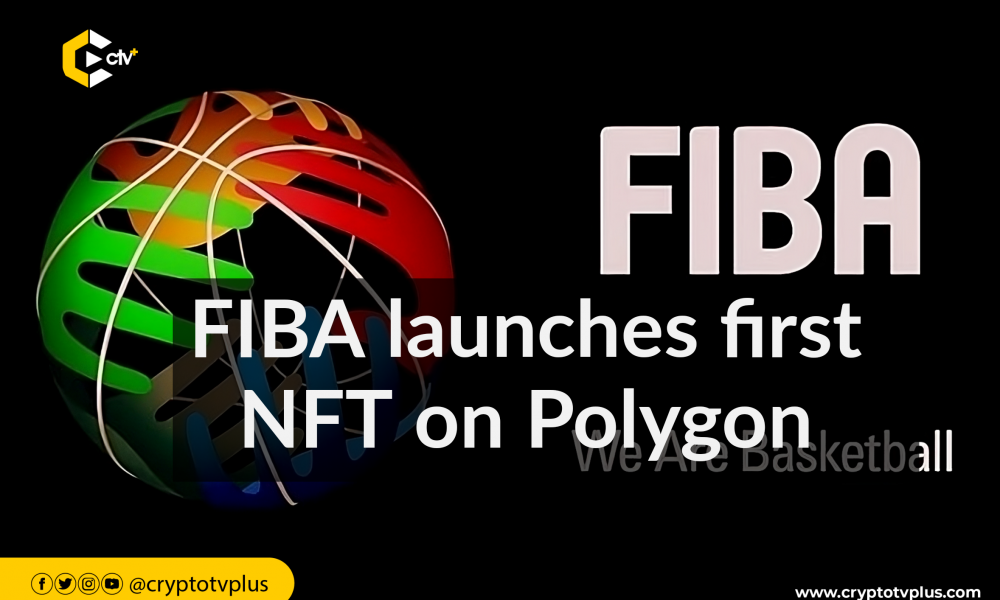 Just like FIFA, FIBA is also interested in harnessing the power of blockchain technology. FIBA, the global governing body for basketball is launching its inaugural NFT project. 
The official digital collectibles for the FIBA 2023 World Cup will be built on the Polygon Network.
In collaboration with Venly as a partner, this NFT project will offer fans exclusive benefits and experiences.
Polygon has gained popularity as a rapidly expanding Layer 2 scaling solution for the Ethereum network. Its objective is to tackle Ethereum's scalability challenges by furnishing a framework for constructing and deploying decentralized applications (DApps) that offer enhanced speed, reduced transaction costs, and improved user experience.
Venly provides tools and services for companies to leverage blockchain technology, focusing on accessibility, user experience, and security. 
They aim to provide both developers and end users with a user-friendly platform. Venly is recognized for innovation in Web3 and Web2 industries, with a mission to onboard more users to Web3.
Set to commence in the Philippines, Japan, and Indonesia on August 25, the FIBA 2023 World Cup will make history as the first time the global sports festival is venturing into the world of blockchain and NFTs. 
However, the FIBA site shows that prospective buyers can get the NFTs using Euro currency and not crypto. FIBA didn't explain why it made that decision.
Four NFT tiers
The FIBA collection is categorized into four tiers – Fan's Frenzy, National Pride, Ultimate Courtside, and Golden Glory. Each tier offers its holders a unique set of perks, ranging from match tickets and merchandise discounts to signed jerseys and even a chance to win a luxury watch.
Speaking about the project, Tim Dierckxsens, CEO and Co-Founder of Venly, emphasized that the collaboration between FIBA and Polygon is reshaping how fans interact with the sport. 
He mentioned how this venture empowers fans to celebrate their shared passion for basketball in a unique way, while also making blockchain technology more accessible to a wider audience.
Frank Leenders, FIBA's Media and Marketing Services Director General, expressed satisfaction in collaborating with Venly to provide fans with digital collectibles. 
This step underscores FIBA's dedication to innovation and technology, extending global fan access to novel products and amplifying anticipation for the forthcoming FIBA Basketball World Cup 2023, commencing on August 25th," he added.
Source link
#FIBA #launches #NFT #Polygon #CryptoTvplus