Becoming A Cryptocurrency Compliance Analyst: Navigating The Regulatory Landscape
5 min read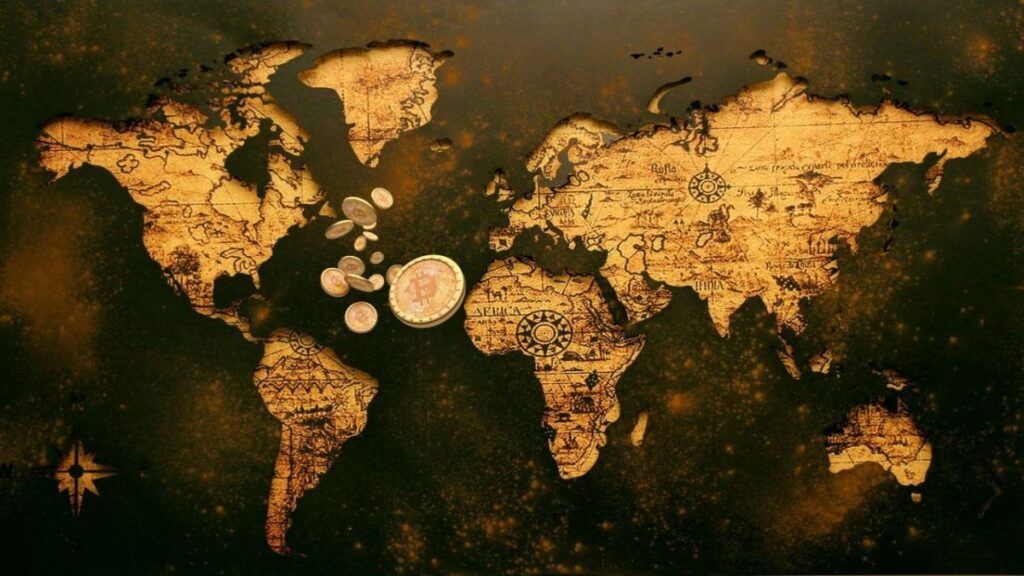 September 5, 2023 by Diana Ambolis
70
The cryptocurrency industry has grown exponentially, attracting both investors and innovators. However, as the industry matures, governments and regulatory bodies worldwide have sought to establish clear guidelines and compliance standards. This has given rise to a crucial role within the cryptocurrency sector: the Cryptocurrency Compliance Analyst. In this article, we'll explore what a Cryptocurrency Compliance
The cryptocurrency industry has grown exponentially, attracting both investors and innovators. However, as the industry matures, governments and regulatory bodies worldwide have sought to establish clear guidelines and compliance standards. This has given rise to a crucial role within the cryptocurrency sector: the Cryptocurrency Compliance Analyst. In this article, we'll explore what a Cryptocurrency Compliance Analyst does and the steps to become one.
Understanding the Role of a Cryptocurrency Compliance Analyst
A Cryptocurrency Compliance Analyst is a professional responsible for ensuring that individuals, businesses, and cryptocurrency-related entities adhere to regulatory requirements and compliance standards within the cryptocurrency space. Their role revolves around maintaining the integrity of cryptocurrency transactions and preventing illegal activities, such as money laundering, fraud, and terrorist financing. Here are the key aspects of their role:
1. Regulatory Compliance
Cryptocurrency Compliance Analysts are responsible for staying informed about the ever-changing regulatory landscape governing cryptocurrencies. They keep track of new laws and regulations related to cryptocurrency and ensure that their organization or clients are in compliance. This includes understanding the legal requirements for operating a cryptocurrency exchange, wallet service, or other crypto-related business.
2. Anti-Money Laundering (AML) and Know Your Customer (KYC) Procedures
AML and KYC procedures are essential components of cryptocurrency compliance. Analysts implement and oversee these procedures to verify the identities of cryptocurrency users. They collect and verify user information, such as government-issued IDs and proof of address, to ensure that cryptocurrency transactions are conducted by legitimate individuals or entities. By doing so, they prevent the use of cryptocurrencies for money laundering and other illicit purposes.
3. Transaction Monitoring
Cryptocurrency transactions can occur at a rapid pace, making it challenging to detect suspicious activity manually. Compliance Analysts use advanced monitoring tools and software to track transactions and identify patterns or behaviors that may indicate illegal activity. This includes monitoring for large or frequent transactions, transactions to or from high-risk jurisdictions, and other red flags.
4. Risk Assessment
Not all cryptocurrency transactions pose the same level of risk. Analysts assess the risk associated with various transactions, clients, and counterparties. High-risk transactions may require additional due diligence and reporting to regulatory authorities.
5. Record Keeping
To comply with regulatory requirements, Compliance Analysts maintain meticulous records of cryptocurrency transactions, user data, and compliance efforts. These records are crucial for audits and reporting to regulatory bodies.
6. Education and Training
In addition to enforcing compliance policies, Cryptocurrency Compliance Analysts play a role in educating employees and clients about cryptocurrency compliance. They ensure that all stakeholders understand and follow the established rules and procedures.
7. Reporting and Communication
Compliance Analysts are responsible for reporting suspicious activity and potential regulatory violations to relevant authorities. They must effectively communicate with law enforcement agencies, regulatory bodies, and legal teams when necessary.
8. Staying Informed
The cryptocurrency regulatory landscape is still evolving, with new laws and guidelines emerging regularly. Compliance Analysts must stay informed about these changes and adapt their compliance programs accordingly.
Law and accounting graduates can read more about Crypto AML, KYC & Screeming analyst, and crypto compliance management.
There are courses and great resources by Chainalysis, ManchesterCf Financial Intelligence, Cryptocurrency Certification Consortium
RT for awareness
— Omoalhaja (@omoalhajaabiola) January 7, 2022
Why Cryptocurrency Compliance Analysts are Essential
The role of a Cryptocurrency Compliance Analyst is crucial for several reasons:
Regulatory Compliance: Cryptocurrency compliance is essential for the industry's legitimacy and continued growth. Analysts help cryptocurrency businesses and users navigate complex regulations and avoid legal pitfalls.
Security: By preventing illegal activities such as money laundering and fraud, Compliance Analysts contribute to the security of the cryptocurrency ecosystem and protect users from potential harm.
Trust and Credibility: Effective compliance programs build trust among users, investors, and regulatory authorities, which is vital for the long-term success and adoption of cryptocurrencies.
Mitigating Risks: Cryptocurrency transactions carry inherent risks. Compliance Analysts help identify and mitigate these risks, reducing the potential for financial losses and reputational damage.
In conclusion, the role of a Cryptocurrency Compliance Analyst is essential for maintaining the integrity and security of the cryptocurrency industry. As regulatory scrutiny intensifies, the demand for skilled compliance professionals in the cryptocurrency space is expected to grow, making this a promising career path for individuals with a keen interest in both finance and technology.
Steps to Become a Cryptocurrency Compliance Analyst
Becoming a Cryptocurrency Compliance Analyst involves a combination of education, experience, and specialized knowledge. Here are the steps to pursue this career:
Step 1: Educational Foundation
Bachelor's Degree: Begin with a bachelor's degree in a relevant field such as finance, economics, law, business administration, or cybersecurity. This provides a strong foundation for understanding the financial and regulatory aspects of cryptocurrency compliance.
Step 2: Gain Relevant Experience
Entry-Level Positions: Seek entry-level positions in the finance or compliance departments of financial institutions, cryptocurrency exchanges, or fintech companies. Experience in roles related to compliance, risk assessment, or AML/KYC procedures is valuable.
Step 3: Specialized Training and Certifications
Certified Anti-Money Laundering Specialist (CAMS): Consider obtaining the CAMS certification, which is widely recognized in the compliance industry and demonstrates expertise in AML procedures.
Certified Blockchain Professional (CBP): This certification can provide you with specialized knowledge of blockchain technology, which is crucial in the cryptocurrency compliance field.
Step 4: Stay Informed
Continuous Learning: Cryptocurrency regulations and compliance standards are continuously evolving. Stay informed about regulatory changes and industry best practices by attending seminars, workshops, and conferences.
Step 5: Develop Soft Skills
Communication: Strong written and verbal communication skills are essential for explaining complex compliance requirements to both colleagues and clients.
Analytical Skills: The ability to analyze and interpret data, identify patterns, and assess risks is crucial for compliance analysts.
Step 6: Network
Networking: Build a professional network within the cryptocurrency and compliance communities. Attend industry events, join relevant online forums and associations, and connect with professionals in the field.
Step 7: Pursue Advanced Degrees (Optional)
Master's Degree: Consider pursuing a master's degree in a related field, such as compliance, financial crime, or cryptocurrency law, to enhance your expertise and career prospects.
Also, read – The Future of Cryptocurrency And Its Impact On Job Opportunities
Conclusion
Becoming a Cryptocurrency Compliance Analyst is an essential and rewarding career path within the cryptocurrency industry. It combines financial expertise, regulatory knowledge, and analytical skills to help ensure the integrity of the cryptocurrency ecosystem and protect it from illicit activities. As governments and regulators continue to refine their approach to cryptocurrency oversight, the demand for skilled compliance professionals is expected to grow, making this a promising career choice for individuals passionate about the intersection of finance and technology.


Source link

#Cryptocurrency #Compliance #Analyst #Navigating #Regulatory #Landscape