Beyond Bitcoin: Why Will Altcoins Outperform BTC in the Next Crypto Market Cycle – CaptainAltcoin
3 min read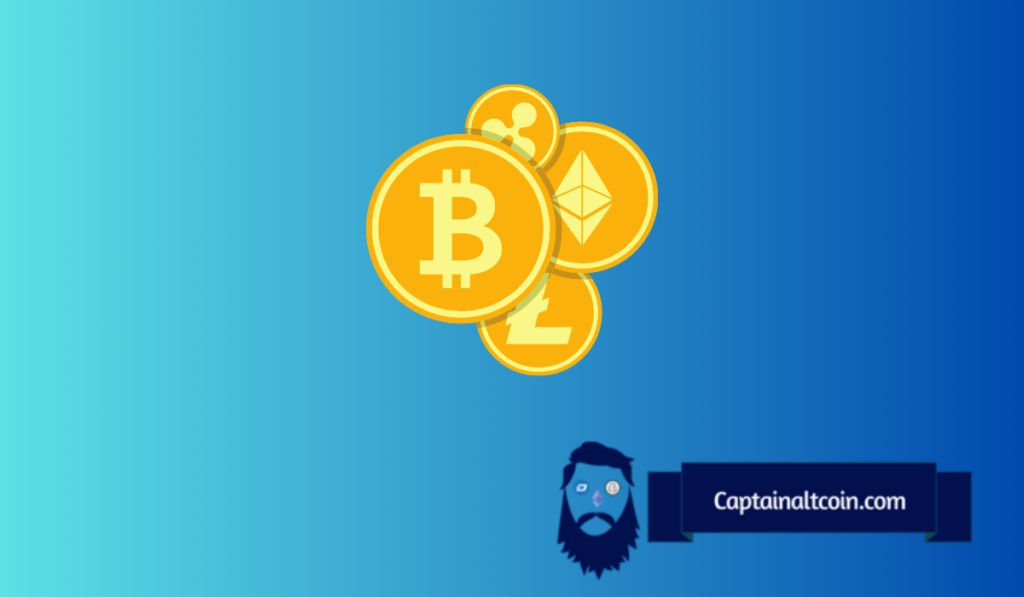 Home » Journal » Beyond Bitcoin: Why Will Altcoins Outperform BTC in the Next Crypto Market Cycle
The cryptocurrency market is dynamic and ever-evolving. Bitcoin (BTC) often takes the limelight as the pioneer and most dominant digital currency. However, altcoins, or alternative cryptocurrencies to Bitcoin, have been gaining traction and attention from investors. The pressing question remains: When do altcoins become a more attractive investment than Bitcoin?
Historical Patterns and Market Confidence
Michaël van de Poppe, a prominent figure in the crypto community, recently shared his insights on this topic. Historically, many believe that the best time to invest in altcoins is after Bitcoin reaches its all-time high (ATH). This period is characterized by heightened market confidence, making many feel secure enough to diversify their portfolios with altcoins. However, van de Poppe challenges this notion.
Contrary to popular belief, van de Poppe suggests that the optimal time to buy altcoins is not post-Bitcoin ATH but 8–10 months before Bitcoin's halving event. This period, termed 'Time Capitulation,' is when investors generally have the least confidence in the market's future trajectory. It's a time of uncertainty and a potential goldmine for altcoin investments.
Role of Bitcoin Pairs
According to van de Poppe, Bitcoin pairs play a crucial role in determining altcoin performance. Even if the USD value of an altcoin drops due to a Bitcoin correction, it doesn't necessarily plummet as drastically as Bitcoin. This indicates a market shift, proposing that Bitcoin pairs can be a leading indicator of potential altcoin rallies.
For instance, the $ETH/$BTC pair, a significant indicator in the crypto space, recorded its cycle low in September 2019 and previously in October 2015. Both these instances occurred 252 days before a Bitcoin halving event. Following these markers, altcoins began their ascent, with 2020 witnessing a surge in the Decentralized Finance (DeFi) sector and tokens like $LINK showing remarkable growth.
🔥 Unibot: Trading Intelligence that Makes You 7x More Successful!
💥 Discover the edge in crypto trading with Unibot – a user-friendly Telegram bot that boasts a 35% profitability rate amongst users, seven times higher than the average trader (only 5% of traders are profitable)!
Experience top-notch features like decentralized copytrading, DEX-based limit orders, and protection against MEV bots. 🔥 Click to connect with Unibot 🔥!
Show more +Show less –
Recession Fears and Market Narratives
Despite looming recession fears, history often repeats itself in the crypto realm. Similar market sentiments were observed in 2015 and 2019. Van de Poppe emphasizes that narratives shape market movements regardless of external variables.
Echoing similar sentiments with a twist, Alexander Bae advises against solely waiting for the Bitcoin halving. He believes there's always a "bull market" somewhere in the crypto space. Investors must identify the right opportunities, especially in new Proof of Work (POW) layer 1 technologies that introduce innovative features.
The debate on Bitcoin vs. altcoins is ongoing. While Bitcoin remains a stalwart in the crypto world, altcoins present unique opportunities for investors. The key is staying informed, understanding market patterns, and making strategic investment decisions.
Join us on Twitter and Facebook for the latest insights and discussions in the world of crypto.
Explore our news section and stay ahead of the curve with our expert price predictions.

How are  regular people making returns of as much as 70% in a year with no risk?  By properly setting up a FREE Pionex grid bot – click the button to learn more.

Crypto arbitration still works like a charm, if you do it right! Check out Bitsgap, leading crypto arbitrage bot to learn the best way of doing it.
CaptainAltcoin's writers and guest post authors may or may not have a vested interest in any of the mentioned projects and businesses. None of the content on CaptainAltcoin is investment advice nor is it a replacement for advice from a certified financial planner. The views expressed in this article are those of the author and do not necessarily reflect the official policy or position of CaptainAltcoin.com


Source link

#Bitcoin #Altcoins #Outperform #BTC #Crypto #Market #Cycle #CaptainAltcoin