Swan Bitcoin's custodian now owned by Ripple — but execs have major beef
3 min read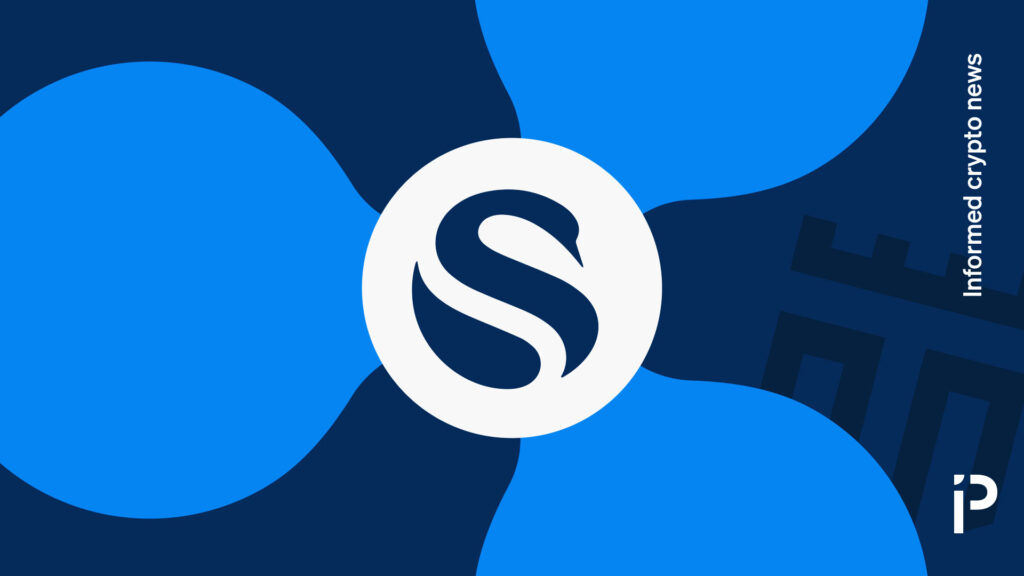 Since 2022, Swan Bitcoin CEO Cory Klippsten has been alleging criminal conduct by Ripple executives. Last week, Ripple announced its acquisition of Swan Bitcoin's major custodian, Fortress Trust.
Whoops.
A few months ago, Swan Bitcoin transitioned from Prime Trust to Fortress Trust and BitGo. Prime Trust is in bankruptcy proceedings. Fortress Trust also allegedly lost funds from its hot wallets in another security incident. Ripple is allegedly making harmed Fortress customers whole as part of its acquisition.
Swan Bitcoin claims that although Fortress lost funds in a security incident, that incident did not involve Swan Bitcoin's customers. It claims, "Swan client coins are in insured cold wallets at BitGo and did not move during the reported incident at Fortress. The coins are protected by video calls and physical access, and are not subject to any incidents at Fortress."
Moreover, Klippsten claims that Lloyd's of London underwrote insurance of up to $250 million per bitcoin wallet for some of Swan Bitcoin's customers, with no wallet holding more than $250 million.
In any case, Ripple is acquiring Fortress Trust. Suddenly, Klippsten has new, wealthier, and more powerful higher-ups — that he has repeatedly claimed are criminals.
Klippsten claimed his suitors committed financial crimes
On March 29, 2022, Klippsten alleged, "Chris Larsen from Ripple is a scam artist. He lies about Bitcoin, professionally, to enrich himself."
That same day, Klippsten wrote, "Chris Larsen is one of the worst actors in the entire crypto space, who's made a living from lies, misinformation, and securities fraud."
On November 8, 2022, Klippsten concluded, "Ripple is a scam."
On December 7, 2022, Klippsten tweeted, "Here's hoping Larsen shares a cell with SBF."
On December 18, 2022, Klippsten called Larsen a "criminal scam artist."
On March 24 of this year, Klippsten alleged that Chris Larsen has "been pumping and dumping XRP unregistered securities on unsuspecting retail for the last decade."
On March 25, 2023, Klippsten alleged that "Chris Larsen and the other owners of Ripple/XRP" were perpetrating "a criminal game of securities fraud."
In an ultimate twist of irony, Ripple announced it was acquiring the primary custodian of Klippsten's Swan Bitcoin, Fortress Trust, on September 8, 2023.
Swan CEO made repeated claims of Ripple's criminal conduct
Swan Bitcoin CEO Cory Klippsten has a history of criticizing Ripple, often to the annoyance of the "XRP Army." In addition to claims about civil misconduct, he also made claims about criminal acts.
Klippsten has claimed Larsen, a billionaire co-founder of Ripple, has acted as a "criminal scam artist," made a living from professional lies, committed securities fraud, and pump-and-dumped unregistered securities onto retail victims.
He noted that Larsen contributed up to $5 million for Greenpeace's anti-Bitcoin mining ad campaign against Bitcoin. Klippsten also retweeted a post by Coin Center's Neeraj Agrawal, who accused Larsen of preferring "a world where CEOs can centrally control the future of a cryptocurrency network."
Klippsten has called Chris Larsen "anti-human." He repeated that sentiment by calling Greenpeace "anti-Bitcoin, anti-freedom, anti-human" over its opposition to Bitcoin, emphasizing that Larsen was funding its anti-Bitcoin advertisements.
Although the Securities and Exchange Commission (SEC) has not filed (and as a civil enforcement agency, never will file) a criminal lawsuit against Ripple, commissioners' civil lawsuit against Ripple is well into its second year. Commissioners alleged that Ripple, including Larsen, raised $1.3 billion in unregistered securities sales. Commissioners are also appealing a court ruling that handed Ripple a partial victory.
Read more: SEC wants 2nd Circuit to overrule Ripple XRP decision
Klippsten can be snarky at times. He teased XRP holders by suggesting selling XRP to buy bitcoin on Swan Bitcoin. And finally, in case Klippsten wasn't perfectly clear, he believes the current suitor of his company's primary custodian is an outright scam.
Got a tip? Send us an email or ProtonMail. For more informed news, follow us on X, Instagram, Bluesky, and Google News, or subscribe to our YouTube channel.


Source link

#Swan #Bitcoins #custodian #owned #Ripple #execs #major #beef