Is Ripple's XRP Cryptocurrency the Future of Efficient Cross-Border Payments in 2023?
3 min read
Learn about Ripple's XRP, a cryptocurrency used for global financial transactions. Find out about Ripple's goals and the legal challenges it is facing with the SEC. Is XRP a good investment? Get the facts in this comprehensive article.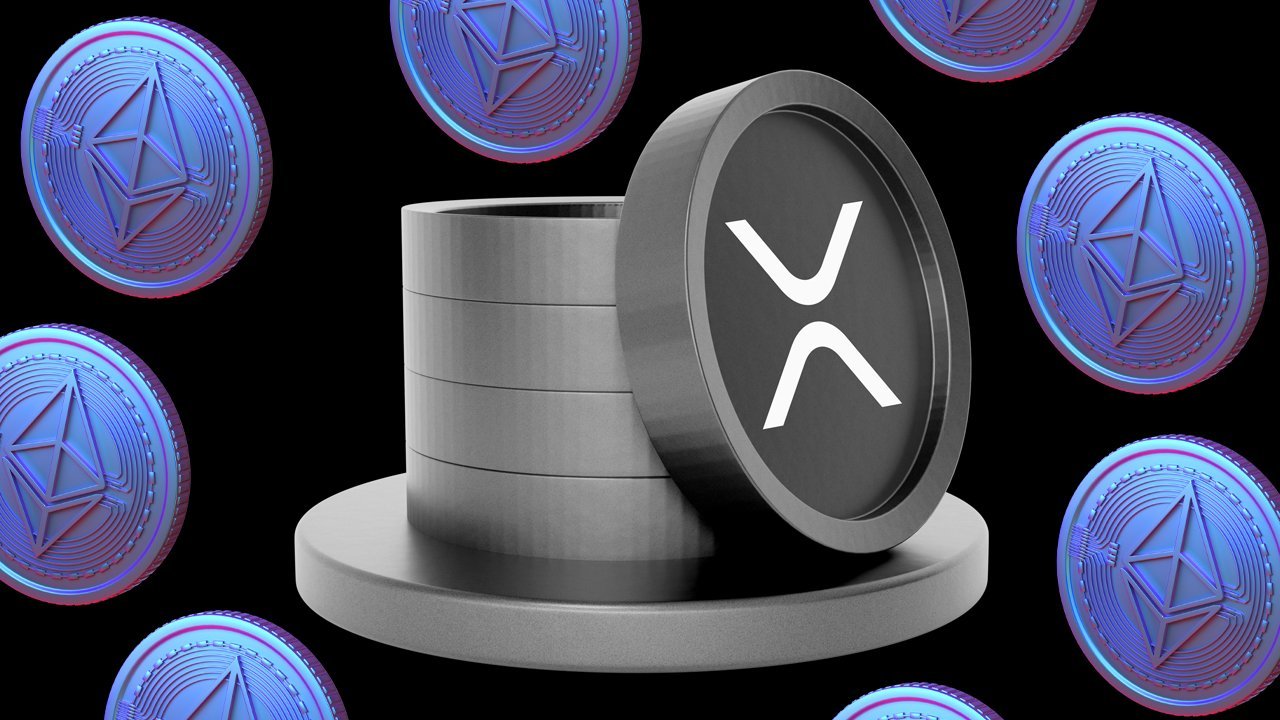 Table of Contents
Introduction to Ripple
Ripple's XRP is a real-time gross settlement system, currency exchange and remittance network created by Ripple Labs Inc., a US-based technology company. Ripple is built upon a distributed open source protocol, and supports tokens representing fiat currency, cryptocurrency, commodities, or other units of value such as frequent flier miles or mobile minutes. Ripple purports to enable "secure, instantly and nearly free global financial transactions of any size with no chargebacks."
What is XRP?
XRP is the native cryptocurrency of the Ripple network. It is used to facilitate transactions on the network, including the transfer of other currencies. Unlike many cryptocurrencies, XRP is not mined, and the total number of XRP is capped at 100 billion. The vast majority of XRP is held by Ripple Labs, and is used as a bridge currency to facilitate transactions between other currencies on the Ripple network.
Current Goals of Ripple
The main goal of Ripple's XRP is to provide a fast, efficient, and inexpensive way for financial institutions to transfer money across borders. Ripple claims that its network can handle 1,500 transactions per second, and that its fees are a fraction of those charged by traditional financial institutions. In addition, Ripple is working on integrating its technology into various industries, including banking, payment processing, and even the internet of things.
SEC Issues Facing Ripple
In December 2020, the US Securities and Exchange Commission (SEC) filed a lawsuit against Ripple Labs, alleging that the company had sold unregistered securities in the form of Ripple's XRP. The SEC claims that Ripple and its executives, including CEO Brad Garlinghouse, made over $1 billion by selling XRP to retail investors. The XRP lawsuit update case is ongoing, and a decision is expected sometime in 2022.
Conclusion
Overall, Ripple's XRP aims to revolutionize the way money is transferred and facilitate global financial transactions. While the company faces legal challenges from the SEC, it remains a popular choice for financial institutions looking to streamline their cross-border payments.
FAQ
| Question | Answer |
| --- | --- |
| What is XRP? | XRP is the native cryptocurrency of the Ripple network. It is used to facilitate transactions on the network, including the transfer of other currencies. |
| How is XRP different from other cryptocurrencies? | Unlike many cryptocurrencies, XRP is not mined and the total number of XRP is capped at 100 billion. The vast majority of XRP is held by Ripple Labs. Additionally, XRP is primarily used as a bridge currency to facilitate transactions between other currencies on the Ripple network, rather than as a standalone currency like Bitcoin. |
| Is XRP a good investment? | Like any investment, there are risks involved with investing in XRP. Its value can fluctuate significantly, and it is not guaranteed to increase in value over time. It is important to do your own research and consider your own financial situation before making any investment decisions. |
| How do I buy XRP? | XRP can be purchased on cryptocurrency exchanges using a variety of payment methods, including bank transfer and credit card. It can also be bought from individual sellers through peer-to-peer marketplaces. It is important to carefully research the exchange or seller before making a purchase. |
| Is XRP legal? | XRP is legal to own and trade in most countries, although some countries have placed restrictions on its use. It is important to check the specific laws and regulations in your country before buying or using XRP. In December 2020, the US Securities and Exchange Commission (SEC) filed a lawsuit against Ripple Labs, alleging that the company had sold unregistered securities in the form of XRP. The case is ongoing. |
| Does XRP have a future? | It is difficult to predict the future of any asset, including XRP. The value of XRP, like any cryptocurrency, can fluctuate significantly and is not guaranteed to increase over time. Additionally, the legal challenges facing Ripple Labs, the company behind XRP, could potentially impact the future of the cryptocurrency. It is important to carefully consider the risks and uncertainties before making any investment decisions. It is always a good idea to do your own research and consult with a financial advisor before making any investment decisions. |
FAQ ripple