BIGG Digital Assets journeys deeper into the metaverse | 2023-08-25 | Investing News
3 min read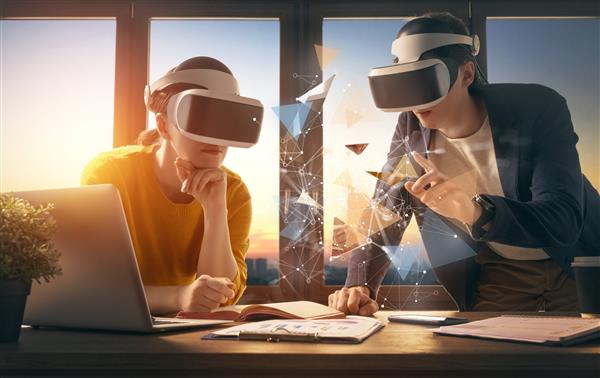 BIGG Digital Assets (CSE:BIGG) will acquire metaverse and Web 3.0 company TerraZero Technologies for $20 million through the issuance of 62 million shares
TerraZero generated $1.5 million in revenue (unaudited) in Q1 and Q2 2023 with 161 per cent growth YoY for the period
BIGG Digital Assets invests in the future of crypto as a safe, compliant and regulated environment
The cryptocurrency stock (CSE:BIGG) is down by 24.29 per cent over the past year
BIGG Digital Assets (CSE:BIGG) will acquire metaverse and Web 3.0 company TerraZero Technologies for $20 million through the issuance of 62 million shares.
TerraZero specializes in helping brands create immersive experiences through products and services with scalable commercial applications across advertising, data analytics, infrastructure, and events and marketing. To this end, the company owns digital real estate for brands to establish a presence in existing virtual worlds, while also being able to establish private worlds to provide offices and services in the metaverse.
Standout TerraZero clients include Miller Lite, PwC, Fidelity International, Atlantic Records, Warner Records and other prominent brands in finance, beauty, consumer packaged goods, and food and beverage, among others.
TerraZero generated $1.5 million in revenue (unaudited) in Q1 and Q2 2023 with 161 per cent growth YoY for the period. The second half of the year will see the company develop its Intraverse technology ecosystem, a white-label enterprise-level metaverse solution for B2C and B2B applications. The acquiree expects to launch Intraverse in Q1 2024.
Upon closing, existing BIGG and TerraZero shareholders will own 80 per cent and 20 per cent of BIGG, respectively.
The acquisition is slated to close in September and is subject to TerraZero shareholder approval. Click here for full transaction details.
"At BIGG, we have been dedicated to investing in or acquiring early stage leaders in their markets, and that is exactly what TerraZero has accomplished in a very short period of time. The addition of TerraZero as a wholly owned subsidiary of BIGG gives our shareholders further diversity and reach into the metaverse business. TerraZero will strengthen our balance sheet, add new revenue streams, and perhaps most importantly provide a blue-sky opportunity via their Intraverse product for mindshare and market share in the metaverse," Mark Binns, BIGG's CEO, said in a statement.
"While TerraZero has become a leader in developing metaverse projects for Fortune 500 brands, we see our highly scalable Intraverse technology platform as the future of immersive and interactive e-commerce, and the coming 3D Internet. [As such,] TerraZero's clients' and users' needs for BIGG's complimentary products and services become more opportune, as TerraZero's Intraverse already enables credit card payments, while opportunities for KYC, AML, and data analytics from Blockchain Intelligence Group, and Netcoins' fiat to crypto exchange, will be integral blockchain and crypto-facing components of Intraverse.com in the coming months," added Dan Reitzik, TerraZero's CEO.
BIGG Digital Assets invests in the future of crypto as a safe, compliant and regulated environment. Its portfolio companies include Netcoins, TerraZero and Blockchain Intelligence Group.
The cryptocurrency stock (CSE:BIGG) opened with a loss of 1.85 per cent trading at $0.265 per share. The stock is down by 24.29 per cent over the past year.
Join the discussion: Find out what everybody's saying about this stock on the BIGG Digital Assets Bullboard, and check out the rest of Stockhouse's stock forums and message boards.
The material provided in this article is for information only and should not be treated as investment advice. For full disclaimer information, please click here.
Source link
#BIGG #Digital #Assets #journeys #deeper #metaverse #Investing #News