Bomb Pop Enters The Metaverse Following Roblox Tie-Up
2 min read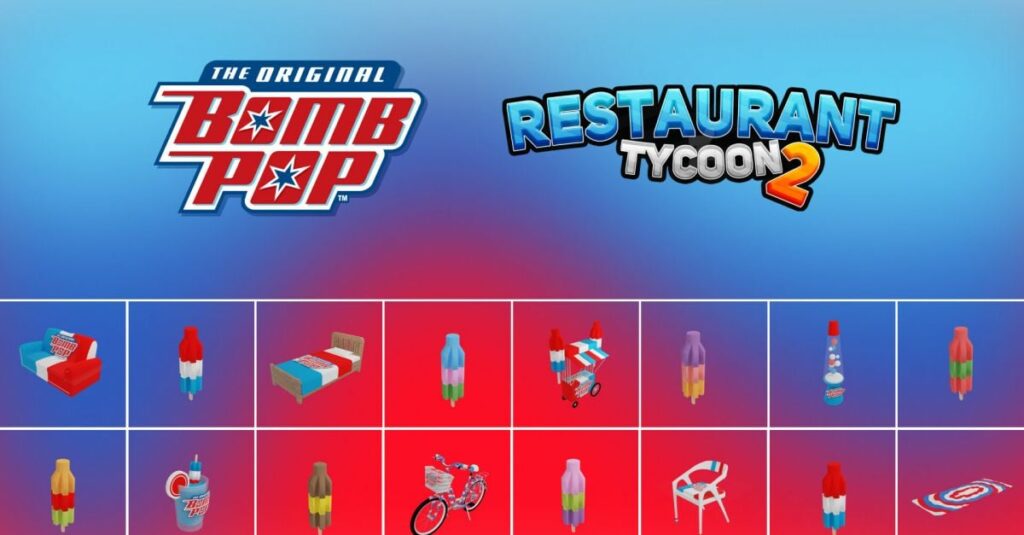 US-based ice pop brand Bomb Pop has announced its entry into the metaverse, teaming up with Roblox to bring its frozen snacks to the Restaurant Tycoon 2 restaurant simulator.
The partnership, which is a first for both Roblox's Restaurant Tycoon 2 and the Bomb Pop brand, sees users able to offer a range of limited edition virtual snacks, which are unlocked through virtual sales within the game.
Bomb Pop, which dates back to 1955, is famous for its rocket-shaped red, white and blue ice pop. It is part of the Wells Enterprises family brands, which itself is an independent operating company of the Ferrero Group, following an acquisition late last year.
Digital Restaurant Ecosystem
"We are thrilled to be able to bring the fun and creativity that Bomb Pop inspires to the virtual world," commented Alnese Thomas, senior brand manager of Bomb Pop.
"We are honoured to be partnering with Restaurant Tycoon 2 to introduce Bomb Pop to the digital restaurant ecosystem for the first time. Inspired by opportunity, we are always looking for innovative ways to introduce the fun of Bomb Pop to new audiences, and this partnership is an exciting next step."
As well as menu items, players also have the opportunity to purchase themed Bomb Pop virtual elements, including familiar restaurant staples and decorative elements.
Entering The Metaverse
Bomb Pop isn't the only brand to dip its toe into the Metaverse recently, with Mondelēz International, Heineken, PepsiCo, Carrefour and Walmart among those to invest in virtual worlds.
"The metaverse is a way to engage, in a very immersive way, to connect with shoppers on their terms," Cristina Marinucci, head of global shopper insights and analytics, Mondelēz International, told ESM recently.
"Particularly when it comes to Gen Z, it can help to find and unlock an opportunity to talk to that generation where they already are."
Source link
#Bomb #Pop #Enters #Metaverse #Roblox #TieUp