L'Oréal, Ubitus Partner for 'Perfect Skin' Metaverse Expo
4 min read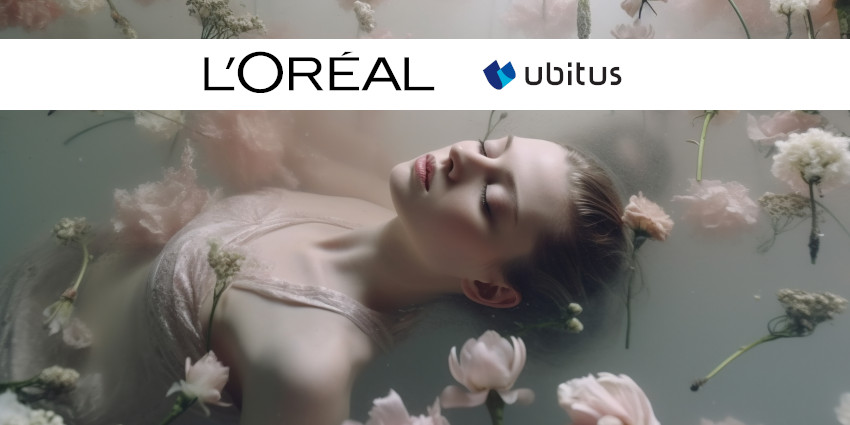 French beauty and cosmetics giant L'Oréal has partnered with Ubitus KK to develop a month-long metaverse showroom for its product lineups.
From August 30 to September 30, the French company will showcase its Perfect Skin Expo in Taiwan to deliver greater product and shopping experiences for their customers. Using Ubitus' extended reality (XR) technologies, the Perfect Skin Expo will support L'Oréal's Dermatological Beauty Division to curate their products.
Companies like La Roche-Posay, CeraVe, VICHY, and SkinCeuticals will also work with L'Oréal at the Expo. These companies will demo their respective sensitive skin, restorative skin, anti-ageing, and antioxidant technologies, with design themes coinciding with each brand.
On the metaverse platform, attendees can navigate across showrooms to view products. The experience will then redirect shoppers to buy L'Oréal's products on Taiwan's momo and Shopee eCommerce platforms.
L'Oréal has tapped the solution to expand brand awareness and outreach, reduce waste, and tailor the customer experience to each user's needs.
L'Oréal Forges Partnerships across the Metaverse
Furthermore, L'Oréal has previously collaborated with metaverse companies to promote its work. In September 2021, the cosmetics giant partnered with Meta Platforms (then-Facebook) and AR firm Modiface to provide Instagram shoppers with an AR makeup filter.
The French beauty firm tapped Facebook's Spark AR engine and Modiface's AR solutions for virtual try-on demos. This included brands like Urban Decay, Maybelline New York, NYX Professional Makeup, and Lancôme.
Additional investments in metaverse technologies have included a major partnership with Ready Player Me. Using the latter's cross-platform avatars, L'Oréal Professional and Maybelline New York debuted an immersive makeup and hair styling experience in November last year for potential customers.
The company worked with world-famous makeup artists, hairstylists, and 3D content creators to bring the experience to life. The company stated that the partnership aimed to explore metaverse technologies to deliver better customer outreach to consumers and their products and services.
Ubitus Cloud Streaming XR Technologies
Ubitus has provided cloud gaming solutions, ray tracing, and low-latency performance to L'Oréal Dermatological Beauty Division's metaverse expo.
The metaverse company's world-class graphics processing unit (GPU) virtualisation and cloud streaming solutions provide optimised user experiences. No matter the platform, users can tap the platform's AAA gaming experiences across PCs, tablets, smartphones, gaming consoles, VR headsets, and smart TVs.
Ubitus' GameCloud® technology also streams immersive media across devices for developers, operators, and others entering metaverse experiences for some of the world's top brands.
Wesley Kuo, Chief Executive, Ubitus, said,
"This collaboration with L'Oreal Dermatological Beauty Division shows that high-tech and beauty can join and create something exciting. We look forward to bringing more interesting technology to further enhance L'Oréal Dermatological Beauty Division's brand's customer shopping experience"
The 'Perfect' Use Case for Metaverse Shopping
The news comes after the Taipei, Taiwan-based company backed Perfect Corp, a major beauty and fashion tech firm, with virtual try-on showrooms.
Taking place at the Paris Viva Technology event in June, Perfect leveraged Ubitus' cloud streaming solutions. This allowed shoppers to select accessories, jewellery, and other items using a motion-tracking camera. The items would overlay on shoppers for realistic, ray-traced visuals prior to purchase.
Powered by artificial intelligence, virtual beauticians would then direct customers to the right fit, style, and other metrics to select the right product. These also incorporated photorealistic, advanced AI models to create user-centric augmented reality (AR) images to assist with purchases.
By working with Perfect, Ubitus helped the former to tackle challenges in AI model training and AR spatial showroom roll-outs, leading to seamless, connected experiences for brand shoppers.
Kuo said at the time,
"I am thrilled to see innovators, like Perfect, elevate people's shopping experience in such a convenient fashion. We look forward to more opportunities working with customers to tap into the power of AI and metaverse to further advance their product offering"
Additionally, Louis Chen, Chief Strategy Officer and Executive Vice President, Perfect Corp, stated she was "thrilled" to work with Ubitus to "revolutionize the virtual shopping experience."
Doing so would bring virtual shopping experiences "to life in unprecedented ways," she added.
She concluded,
"It's our vision to shape a virtual shopping paradise, transforming the way consumers interact with their favorite brands. With the help of the virtual retailer, we can expect an unparalleled immersive shopping journey like no other"
Interview with McKinsey & Company
Camille Kroely, Chief Metaverse and Web3 Officer, L'Oréal, explained her company's approach to the Metaverse and XR in an April interview with McKinsey & Company.
Kroely stated that her brand had "identified streams of opportunities" to test and receive feedback. These would work with better-equipped brands and "fitted to explore in the metaverse."
She continued on the Ready Player Me partnership,
"The idea here was to bring these two brands into hair and makeup to create new looks for people who are more creative, pushing the technology, and are also more inclusive. The truth is that with hair and makeup, there is not that much available today for people to express themselves. However, creators don't necessarily have the scientific or hair knowledge to express the way they could be represented in virtual reality. So we have makeup and hair artists who have worked with 3D creators to create looks that push the platform's technology"
For the executive, the Metaverse was about "building a new ecosystem" and offering brands "new possibilities to express themselves."
A collaboration with OpenSea also led to digital wearables to build brand loyalty for customers. A further partnership with Meta Platforms and Station F has created accelerator startups, she concluded in the interview.
The news comes as many companies leverage metaverse technologies for their skin, hair, and beauty products. Solutions like AR try-on have also significantly expanded brand outreach and reduced product waste for many businesses during the COVID-19 pandemic.
Source link
#LOréal #Ubitus #Partner #Perfect #Skin #Metaverse #Expo