Undeads Rush unleashes zombie mayhem, airdrops and rewards galore
4 min read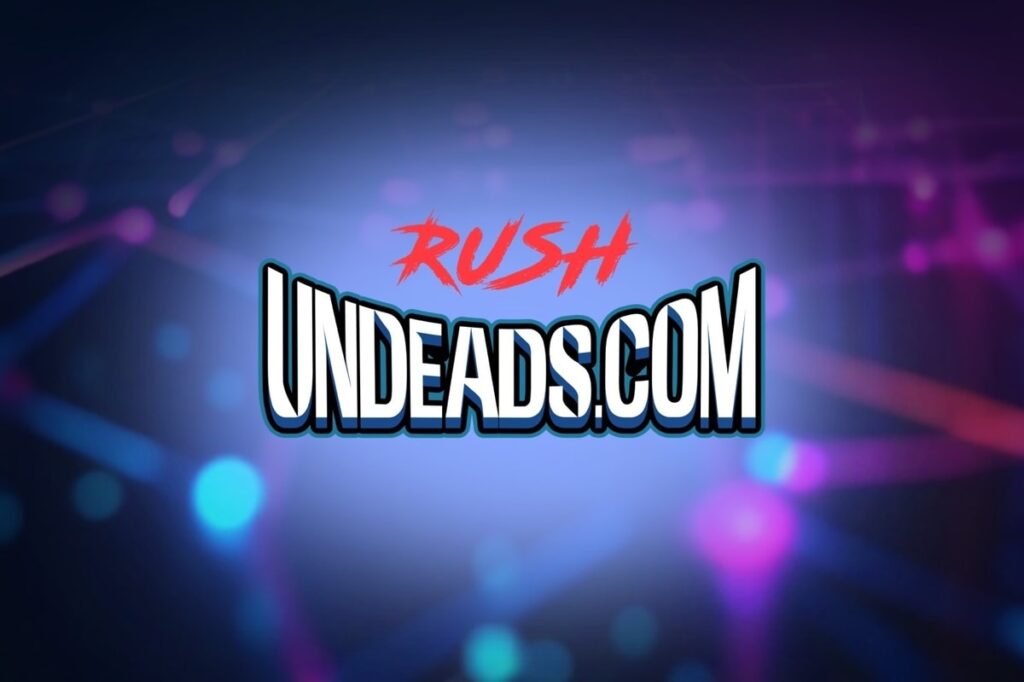 November 20, 2023 — Undeads team is proud to launch the highly anticipated Undeads Rush, an exhilarating companion game designed exclusively for Undeads Metaverse NFT holders. Dive into a world where excitement knows no bounds as you embark on a journey to earn rewards and glory in the realm of zombies and the undead.
Undeads Metaverse, known for its commitment to community engagement and entertainment, brings you Undeads Rush while our blockbuster AAA game is in the works, with an estimated production timeline of 16-18 months. As a token of our appreciation for our dedicated NFT holders, we've crafted Undeads Rush, allowing you to harness the power of your NFTs to unlock thrilling gameplay and lucrative rewards. Track your progress and achievements on the official Undeads website's leaderboard as you rise to become a true champion.
Leo Kahn, CEO declared:
"We are thrilled to announce the completion of Undeads Rush! This game will empower NFT holders to maximize the potential of their assets while we tirelessly work on building Undeads Metaverse."
The Undeads team is taking a strategic step to address legal and regulatory risks by rebalancing its tokenomics and eliminating any form of token sale rounds from the Undeads tokenomics structure. In lieu of traditional token sales, both private and public sale supplies will be reallocated to Airdrop Season 1 and Airdrop Season 2 allocations. Airdrop Season 1, commencing simultaneously with the launch of Undeads Rush, introduces a familiar set of rules for participants, encompassing game points and swaps.
Notably, the second part of our airdrop is facilitated through Dmission, rewarding players with Loyalty Points (distinct from game points) for completing social and various tasks. Holders of Undeads NFTs are in for an added bonus, as their rewards in the form of loyalty points get multiplied based on the rarity level of their NFTs.
Airdrop Season 1, constituting 4% of the total supply, is strategically distributed with 1% allocated for a community drop to NFT holders processed on TGE, another 1% for Airdrop distribution related to Loyalty Points Swap, and the remaining 2% for Airdrop distribution linked to the Game Points swap. This innovative approach aims to engage and reward the Undeads community while adhering to legal and regulatory considerations.
Undeads Rush does not only empower NFT holders to unlock thrilling gameplay and lucrative rewards but also extends the excitement to bluechip NFT collections; including all prestigious Yuga Labs creations such as Azuki, DeGods, CloneX, Captainz, Pudgy Penguins, and Milady, inviting an even broader audience to join the undead adventure.
In addition to the excitement of Undeads Rush, we're thrilled to introduce a special bonus for players. For every $1 spent of in-game currency within Undeads Rush, participants will receive 50% back in Undead Tokens! We have added this extra layer of rewards to elevate the gaming experience and provide player with substantial rewards for their engagement.
About Undeads Rush
Once a vibrant world teeming with life, now besieged by relentless hordes of zombies, Undeads Rush takes you on a heart-pounding adventure. Seek refuge in the Garage, your sanctuary, where you can:
Command a fleet of sleek, 5 survival-ready vehicles.Wield a formidable arsenal of long-range weaponry to obliterate foes.Unlock a treasure trove of bonuses that will propel you to unprecedented triumphs.
Your mission is clear: navigate through the desolate landscape, outmaneuver obstacles, and annihilate swarms of zombies in the most electrifying ways imaginable. No longer content with mere vehicular mayhem, you'll unleash machine guns, flamethrowers, lasers, and more to reduce these abominations to ashes from a distance. Engage in this high-octane showdown with danger, turning the reanimated undead into dust and securing your position at the top of the leaderboard as the ultimate victor.
Compete in daily and monthly leaderboards for a chance to stand among the elite TOP 50 players! In the first half of 2024, your hard-earned game points will be exchangeable for UDS tokens, our exclusive in-game currency with real-world value. Transform your gaming achievements into tangible rewards!
Visit our website at https://undeads.com/rush and embark on your journey today.
Join us in the Undeads Rush, where the undead meets their match, and NFT holders become legends!
About Undeads Metaverse
Undeads Metaverse is a next-generation survival MMORPG with a large selection of play-to-earn mechanics and over 10 types of playable NFT assets. Undeads is built to enable players to earn cryptocurrency while playing the game and interacting with others. Ultimately, Undeads aims to build a Web3 gamers community and player-driven economy full of engaging activities designed to create an ecosystem of engaged players and deliver the ultimate gaming experience that will exceed community expectations.
Undeads Web3 game has an isometric model with action-combat that takes place in a post-apocalyptic metaverse. The conflict focuses on a struggle for resources between two opposing factions: humans and zombies. Players are tasked with venturing into uncharted regions, establishing and guarding their own settlements, grinding for resources, constructing and enhancing their own gear, engaging in commerce, becoming skilled in trading, and developing their NFT characters. Undeads is also loaded with built-in entertaining VR games for true metaverse and virtual reality fans.
About Undead FZE LLC
Undeads was founded by Undeads FZE LLC, in January 2022. With over 70 industry veterans from the United States, Canada, Australia, Europe & Asia and a wide network of world-class partners.
Latest VR Trailer: https://youtu.be/TXpZf_tAKoU
Watch the trailer on YouTube now: https://youtu.be/LzAjMJ10qJ0
Website https://undeads.com/
Contact details: Ash Hodgetts
Email: press@undeads.com
Location: Dubai, United Arab Emirates
Source link
#Undeads #Rush #unleashes #zombie #mayhem #airdrops #rewards #galore