Ripple's XRP Ledger Surpasses 82 Million Ledgers, Boosts NFT Growth With XLS-20 By Investing.com
2 min read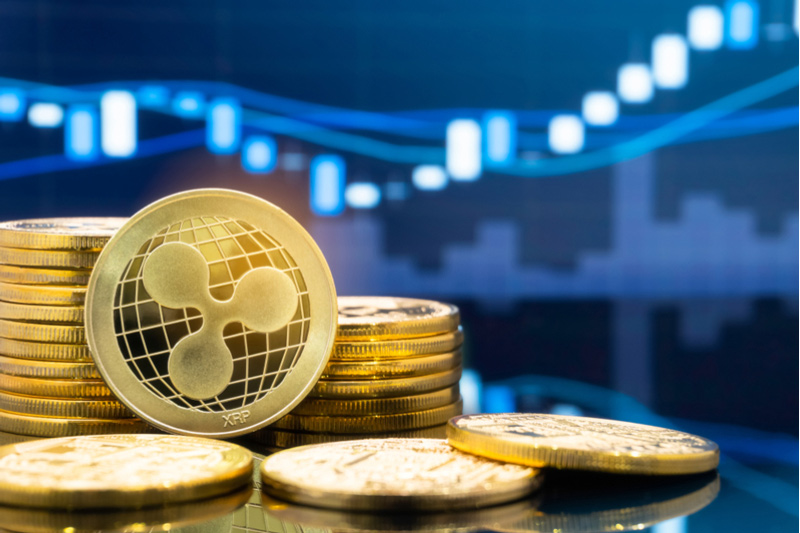 The XRP Ledger (XRPL), underpinning the XRP token, marked a new milestone on Friday, September 22, 2023, by successfully closing over 82 million ledgers. The achievement follows a previous landmark set in August when the XRPL locked in 81 million ledgers, highlighting its commitment to decentralization, speed, scalability, and security.
The latest accomplishment was announced by blockchain researcher Collin Brown on Thursday via his social media platform. "With over 82 million ledgers successfully closed, the XRPL continues to make history. The XRPL's growth in NFTs positions it as a strong competitor to Ethereum, paving the way for increased XRP adoption!" Brown stated.
A significant driver of XRPL's recent growth is the integration of the XLS-20 protocol. Introduced less than a year ago in October 2022, the XLS-20 feature has revolutionized the XRPL by enabling native non-fungible tokens (NFTs). The feature allows for seamless creation, holding, and trading of NFTs within XRPL accounts. It also offers automated royalties for simplifying royalty management and efficient minting and burning of NFTs.
The advent of XLS-20 has spurred exponential growth in the NFT space within the XRPL ecosystem. Over 1.9 million NFTs have been minted since its inception, with close to 30,000 accounts now possessing 1.6 million NFTs. More than 1.2 million NFTs have been transferred or sold, with a remarkable $12.8 million worth of NFTs transacted in single-step deals. These impressive figures underscore XRPL's burgeoning potential as a fierce competitor to Ethereum in the NFT realm.
In addition to the XLS-20 feature, XRPL is reportedly planning upgrades to its layer 2 smart contract platform, Evernode. These improvements aim to enhance the platform's reliability and sustainability while furthering crypto and NFT adoption and innovation.
The XRP token also recorded an all-time high in daily trading volumes for crypto exchanges in the U.S. this week. As Ripple continues to make strides, particularly in the booming NFT sector, speculation mounts on whether these monumental achievements can propel XRP's price to touch the $1 mark.
This article was generated with the support of AI and reviewed by an editor. For more information see our T&C.
Source link
#Ripples #XRP #Ledger #Surpasses #Million #Ledgers #Boosts #NFT #Growth #XLS20 #Investing.com