Ronaldo's Binance Lie Detector Test: World Cup Hopes and NFT Plans
1 min read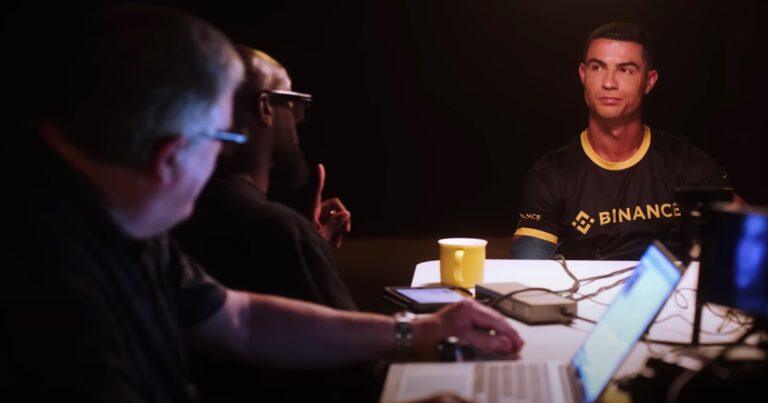 Non-fungible tokens (NFTs) are unique digital assets that are verified using blockchain technology. Unlike cryptocurrencies such as Bitcoin or Ethereum, which are interchangeable and identical to each other, each NFT has distinct information that makes it unique. NFTs have gained immense popularity for their use in digitizing art, collectibles, and even moments in sports.
Cristiano Ronaldo, born on February 5, 1985, is a renowned Portuguese soccer player who plays as a forward and captains both Al Nassr in the Saudi Pro League and the Portugal national team. Highly acclaimed, he has won numerous awards, including five Ballon d'Or titles, and holds several records, such as the most goals in UEFA Champions League history. Over his career, he has secured 33 trophies and has scored over 800 official senior goals, making him the highest-scoring player ever.
Ronaldo's first NFT collection ("CR7") was launched on Binance's NFT platform in November 2022. His second NFT collection ("ForeverCR7: The GOAT") was launched in July 2023.
On 4 September 2023, Ronaldo participated in a lie detector test conducted by Binance.
Ronaldo confirmed that his favorite number is seven and denied feeling nervous during the test. When asked about his all-time goal record, he affirmed that he holds it with 835 goals. He also admitted to frequently Googling himself and watching his own goals back. Ronaldo considers his bicycle kick to be his best-ever goal, describing it as the most difficult and beautiful.
Source link
#Ronaldos #Binance #Lie #Detector #Test #World #Cup #Hopes #NFT #Plans