Bitcoin Prices Forecast: Regulatory Shadows Darken BTC's Outlook
2 min read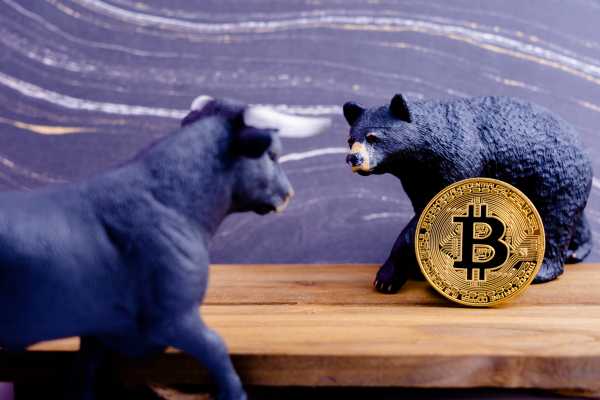 Investors responded further to the news of SpaceX writing down the value of its BTC ownership by $373 million. The offload of BTC could insinuate an Elon Musk shift in attitude toward crypto adoption.
SEC v Ripple appeal-related news added to the bearish sentiment. While the SEC does not consider BTC a security, the SEC motions to appeal the Judge Torres ruling will leave the US digital asset space in limbo, a bearish price scenario, with regulatory uncertainty continuing to plague the crypto market.
Uncertainty about the future of the spot BTC ETF market remains another headwind for investors to tackle.
With the Fed seemingly open to further interest rate hikes to tackle a hotter-than-expected US economy and bring inflation to target and China's economic woes, there are enough reasons for investors to sit on the sidelines, leaving BTC in a bearish trend.
However, progress on Capitol Hill toward legislation (such as the Lummis-Gillibrand Responsible Financial Innovation Act of 2023) that delivers a regulatory framework freeing the market from the regulation by enforcement rein of the SEC would change investor sentiment. Approval of one, some, or all of the spot ETF applications and favorable Fed forward guidance should also give investors something to cheer about.
The Day Ahead
While dip buyers will attempt to provide price support, investors will likely need a crypto event to change the mood.
Considering the current market headwinds, BTC remains at risk of further losses before investors identify a bottom.
Today, SEC v Ripple, SEC v Binance, and SEC v Coinbase (COIN)-related news will provide direction. However, investors should monitor the crypto news wires for SEC activity and US lawmaker commentary.
There is also the matter of the spot ETF applications and the pending SEC decisions to consider.
Bitcoin (BTC) Price Actions
This morning, BTC was up 0.44% to $26,745. A mixed start to the day saw BTC fall to an early low of $26,573 before rising to a high of $26,749.
Daily Chart
The Daily Chart showed BTC sitting below the $26,850 – $27,500 resistance band. After the Thursday sell-off and bearish Friday, BTC remained below the 50-day and 200-day EMAs, sending bearish near and longer-term price signals.
Looking at the 14-Daily RSI, the 24.80 showed BTC in oversold territory. The RSI aligns with the EMAs supporting a fall to sub-$26,000 to bring the $25,650 – $25,340 support band into view. However, a move through the $26,850 – $27,500 resistance band and 200-day EMA would give the bulls a run at $28,000.
Source link

#Bitcoin #Prices #Forecast #Regulatory #Shadows #Darken #BTCs #Outlook