California Gov. Signs Crypto Regulation Bill | The Crypto Times
2 min read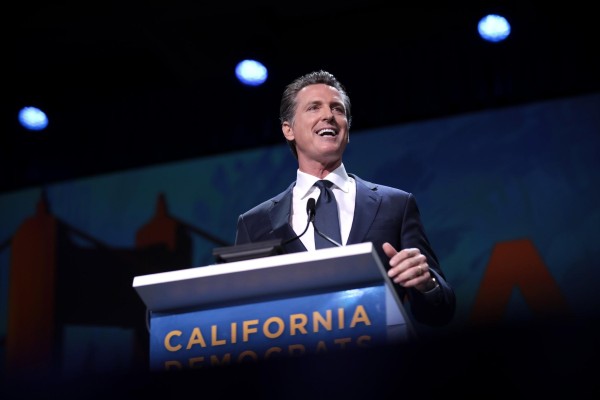 California Governor Gavin Newsom has signed into law two major bills that will increase regulatory oversight of cryptocurrencies and strengthen data privacy protections for state residents. 
Today California is taking the necessary step to regulate a market that is volatile, risky, and, in some cases, deliberately rigged against everyday consumers. Thank you to Governor Newsom for helping ensure that our state leads in fostering responsible innovation. #AB39 #SB401 pic.twitter.com/QnPTdNALWS
— Tim Grayson (@AsmGrayson) October 14, 2023
According to a report by Bloomberg Law, this first law aims to establish basic regulations for crypto companies operating in California, by making them obtain state licenses and meet specific requirements relating to reserves, disclosures, and audits.
The law also covers assets-backed cryptocurrencies like USDC and USDT,  making it mandatory for them to keep complete reserves, which could impact algorithmic stablecoins that rely on different mechanisms to maintain their pegs.
This crypto regulation bill was passed in August 2023, a year after Governor Gavin Newsom vetoed a prior version of the Crypto bill, stating that California needed a more flexible approach.
Alongside the crypto regulations, California is also implementing the "Delete Act, that targets data brokers, companies that aggregate and sell consumer information, to permanently delete individuals' personal data upon request. 
While these regulations will enhance transparency and reduce fraudulent activities, they might also bring challenges for the crypto industry and data brokers.
The Crypto Council for Innovation, supported by major players like Coinbase and Andreessen Horowitz, has voiced concerns about stablecoin provisions and licensing exemptions in the crypto bill. 
Their main concern revolves around the regulation for stablecoins,especially the requirement for them to maintain complete reserve, which could affect stablecoin issuers. 
However, the Delete Act and crypto licensing requirements indicate California's desire to take a leading role in regulating these emerging technologies while safeguarding consumer rights. The full impact on the crypto and data industries remains to be seen.
There are also concerns about the lack of exceptions for licensing, particularly for smaller businesses or those already registered with the Commodity Future Trading Commission (CFTC).
Also read: California FPPC Updates Campaign Disclosure Rules for Crypto


Source link

#California #Gov #Signs #Crypto #Regulation #Bill #Crypto #Times