Coinbase to halt exchange services in India amid regulatory challenges
3 min read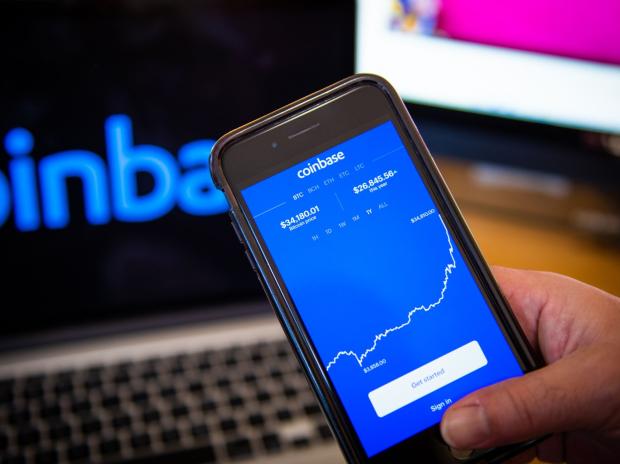 Coinbase, a cryptocurrency exchange, has begun notifying its Indian users of its decision to stop all exchange services in the country due to ongoing regulatory challenges, according to a report by the Economic Times. Users have been asked to withdraw any remaining funds from their accounts before September 25. Moreover, Coinbase has disabled new signups for Indian users on its platform, instead suggesting that they download the Coinbase Wallet.
This move comes after an 18-month effort by Coinbase to reintroduce its services in India. Despite its attempts, the company has been unable to gain the approval of local authorities. This situation led to the departure of at least two prominent executives, including Durgesh Kaushik, who joined Coinbase as senior director for market expansion last year.
The Coinbase exchange app has been specifically tailored for Indian users. However, the app has attracted just under 50,000 monthly active users in the country, according to a report by Tech Crunch.
Coinbase's CEO, Brian Armstrong, visited India in the past year to launch the exchange service by adding support for the popular local payment instrument, the Unified Payments Interface (UPI). However, the regulatory body overseeing UPI declined to acknowledge Coinbase's India launch. Shortly after that, Coinbase suspended its support for the UPI payment system.
Also Read: This state-owned power generation stock has zoomed 100% in 3 months
At the time, Coinbase expressed its commitment to collaborating with the National Payments Corporation of India (NPCI) and other relevant authorities. They also mentioned experimenting with alternative payment methods, although these efforts did not come to fruition.
In May of the previous year, Armstrong stated that Coinbase had to cease trading services in India due to "informal pressure" from the Reserve Bank of India (RBI), the country's central bank. Armstrong highlighted that cryptocurrency trading is not illegal in India, but certain elements within the government, including the RBI, appeared less enthusiastic about it. This led to what was referred to in the press as a 'shadow ban,' characterised by subtle behind-the-scenes pressure to restrict cryptocurrency-related payments, potentially involving UPI.
For the past five years, Indian authorities have maintained a cautious approach to cryptocurrencies, emphasising the importance of international cooperation in regulating these digital assets.
On September 8, ahead of the G20 Summit in New Delhi, India, Coinbase posted through its official X (formerly Twitter) account, stating that most of the G20 members had made progress towards "regulatory clarity for crypto." The post called out the United States for being an outlier. Moreover, the pictorial representation captioned, "A picture paints a thousand words," also showed India to be an outlier in the Asia continent.
Today, 83% of G20 members and major financial hubs have made progress toward regulatory clarity for crypto. But the US is an outlier.
A picture paints a thousand words. https://t.co/DpxoKFr4yV pic.twitter.com/KvQ4q0zlsn
— Coinbase ????️ (@coinbase) September 7, 2023
The declaration also stated the need for consistent global implementation to prevent regulatory arbitrage and spoke on the importance of addressing money laundering and terrorism financing risks in the cryptocurrency space.
However, it is too soon to see the larger implications of this on the cryptocurrency ecosystem.
 


Source link

#Coinbase #halt #exchange #services #India #regulatory #challenges