Ripple Co-Founder Slams SEC Chairman And US President For Hostile Crypto Regulations | Bitcoinist.com
3 min read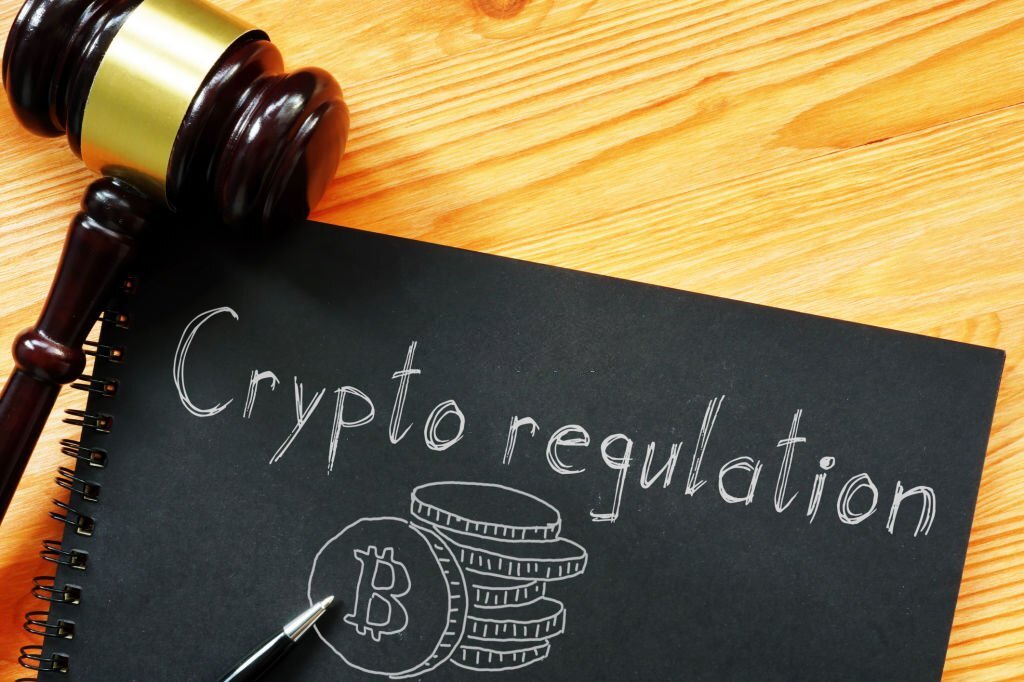 In a recent interview with Bloomberg Television, Chris Larsen, the co-founder and executive chairman of Ripple Labs, expressed his views on the regulatory environment in the United States and its impact on the blockchain industry. 
Larsen claimed that San Francisco, once poised to be the "blockchain capital of the world," lost its status due to hostile government policies and regulatory crackdowns.
Ripple Co-Founder Urges Proactive Crypto Regulation
According to Larsen, London, Singapore, and Dubai have emerged as bigger blockchain hubs because US federal government actions forced operations to relocate overseas.
While Ripple remains headquartered in San Francisco, Larsen believes the Biden administration's decision to push the industry offshore has hindered the city's growth. San Francisco has experienced a significant increase in office vacancies, with the rate rising to nearly 32% in the second quarter, up from less than 4% in 2019. 
Despite the challenges faced by the US blockchain industry, Larsen remains optimistic about the future of blockchain and cryptocurrency in the country. 
However, he highlights that Ripple primarily hires abroad and encourages entrepreneurs to consider starting their companies in London, Singapore, or Dubai. Larsen attributes the attractiveness of these locations to their clear regulatory frameworks that protect consumers and foster innovation.
Larsen's remarks underscore the ongoing tension between crypto entrepreneurs and the US Securities and Exchange Commission (SEC), particularly under the leadership of SEC Chair Gary Gensler. 
The SEC has sought to increase regulation in the industry following notable scandals, including the collapse of the digital asset exchange FTX. 
The recent appeal by the SEC regarding the classification of cryptocurrencies as securities and the overturning of an SEC decision to block Grayscale Investments LLC from launching a Bitcoin Spot exchange-traded fund (ETF) further exemplify this regulatory battle.
Larsen criticizes Gensler's approach, accusing him of engaging in "regulation by enforcement" rather than seeking clearer legislation from lawmakers. Larsen believes that Gensler prefers the lack of clarity to be free to make rules as he goes along through bullying tactics. 
Additionally, Larsen voices his concerns about Senator Elizabeth Warren's stance on crypto, claiming that her policies reflect an anti-crypto sentiment rather than a focus on consumer protection.
These statements by Ripple co-founders highlight the need for proactive regulatory measures in the blockchain industry and emphasize the challenges crypto entrepreneurs face in the United States. 
The ongoing regulatory debates and their potential impact on the industry's growth and ongoing legal developments, such as Ripple Labs and the SEC case, remain crucial for stakeholders as they navigate the evolving landscape of blockchain and cryptocurrency.
XRP, the fifth-largest cryptocurrency globally, is trading at $0.4989, briefly dipping below the significant $0.500 psychological level. Over the past 24 hours, the token has experienced a minor retracement of 0.4%. 
However, XRP's losses have accumulated over the past seven-day period, amounting to a decline of 4.7% during this timeframe.
Featured image from iStock, chart from TradingView.com
Source link

#Ripple #CoFounder #Slams #SEC #Chairman #President #Hostile #Crypto #Regulations #Bitcoinist.com