The SEC Is Moving Fast to Erase Crypto's Big Court Victory
3 min read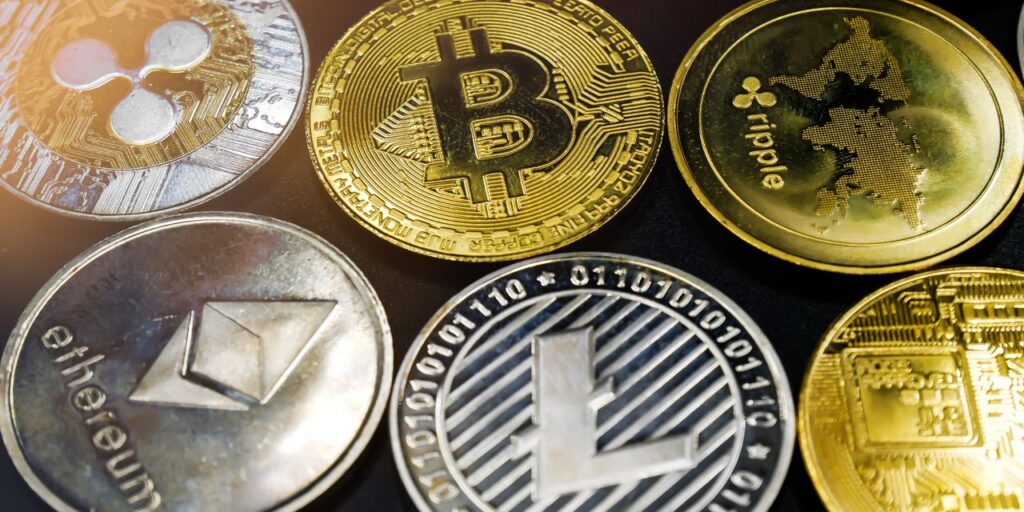 The Securities and Exchange Commission is wasting no time in trying to overturn its most significant loss ever in a crypto case–an attempt that will have wide implications for the token market and trading platforms like
Coinbase
.
At issue is whether transactions in most crypto tokens are securities that fall under the SEC's remit. The agency asserts that they are and has brought dozens of cases against token issuers and the platforms that trade them, including Coinbase Global (ticker: COIN). It argues that issuers and exchanges are violating the law by offering and trading tokens without going through the SEC registration process.
In a landmark decision last month, federal judge Analisa Torres in a case between the agency and Ripple Labs decided that most sales of a token called XRP didn't qualify as securities transactions. Her ruling was widely seen as a victory for the industry and sparked a 20% one-day rally in shares of Coinbase.
Now, the SEC is fighting back. On Thursday, Torres granted the SEC's request to ask for an "interlocutory" appeal of her decision. Once the SEC makes its motion and Ripple has a chance to contest it–a back and forth that is scheduled to last until mid-September–Torres will decide whether the agency can in effect dispute her token ruling in appellate court months before it would be able to otherwise.
The SEC declined to comment. Ripple referred a request for comment to posts by some of its executives on X, formerly called Twitter.
Advertisement – Scroll to Continue
In one such post, Ripple Chief Legal Officer Stuart Alderoty on Wednesday wrote, "There is no extraordinary circumstance here that would justify departing from the rule requiring all issues as to all parties to be resolved before an appeal."
Don't underestimate the appeal's importance for firms like Coinbase and the token market. The SEC sued Coinbase in June, alleging that its trading platform is an unregistered securities exchange. If tokens such as XRP aren't securities–and if transactions on secondary markets like Coinbase also don't meet that hurdle–then it will be much harder for the SEC to make its case. On Thursday, shares of Coinbase traded down about 4.4% to $75.56, mirroring weakness in the token market.
Interlocutory appeals are rare but not unheard of. Much of the time, the rules require that an appeal not come until after a court case is finished. That way, the parties can contest everything at once rather than address issues piecemeal.
Advertisement – Scroll to Continue
Since Torres allowed some charges in the Ripple case to go to trial, the case might not completely wrap up for months. That would delay an appeal unless Torres grants the SEC's request.
Meanwhile, Torres' decision could have an impact on many other crypto cases the SEC has brought or could bring in the future. Already, crypto defendants are using her ruling to bolster their own cases.
That includes Coinbase. In a series of briefs this month supporting the company, crypto associations and venture-capital firms including a16z, Paradigm, the Blockchain Association, and the Chamber of Digital Commerce cited Torres' Ripple decision in support of Coinbase's arguments.
Advertisement – Scroll to Continue
To be sure, another judge has already seemed to contradict Torres' reasoning. But until an appeals court clears things up, crypto firms at the very least have a legitimate argument that how securities laws apply to crypto is confusing.
Ripple will soon find out how long it will be before it has to fend off an appeal of Torres' decision. For crypto investors, the longer the better.
Write to Joe Light at joe.light@barrons.com


Source link

#SEC #Moving #Fast #Erase #Cryptos #Big #Court #Victory