Web3 round-up: best of summer 2023 (June / July / August) | JD Supra
7 min read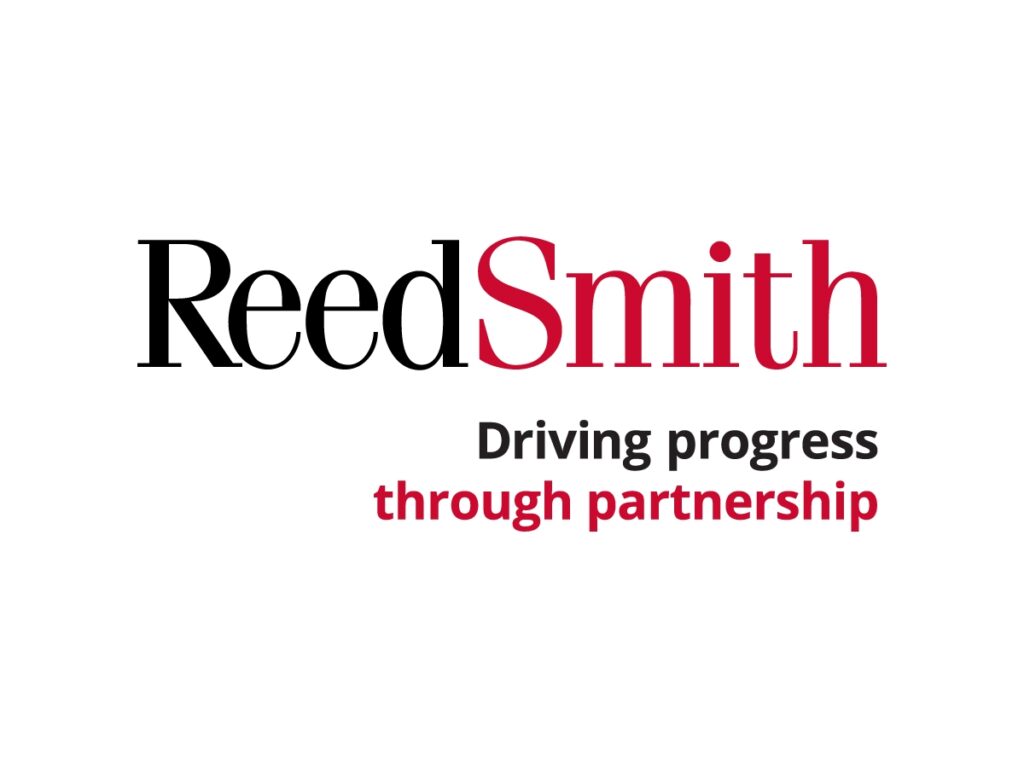 [co-authors: Rachael Mintah, Carsten Dobler, Judith Reboul, Aparna Luthra, Camille Pellicano]
Welcome to Reed Smith's summer DigiDigest update on all things metaverse and Web3. These short updates are designed to cut through the noise and put the most talked-about news and coolest new initiatives in the metaverse and Web3 at your fingertips.
Here's the best of June, July and August 2023:
Latest legal developments
August
SEC charges Impact Theory for unregistered offering of NFTs
On August 28, the U.S. Securities and Exchange Commission (SEC) charged Impact Theory, LLC, a media and entertainment company headquartered in Los Angeles, with conducting an unregistered offering of crypto asset securities in the form of purported non-fungible tokens (NFTs). Impact Theory raised approximately $30 million from hundreds of investors, including investors across the United States, through the offering. Impact Theory agreed this week to pay $6.1 million and to cease and desist in resolution of SEC's claim that from October to December 2021 the company offered and sold three tiers of NFTs, known as Founder's Keys. The SEC's case against Impact Theory continues to blur the line on categorisation of NFTs – are they a consumer product or an investment asset?
Read more on Law.com and the SEC's website.
Landmark bitcoin ETF ruling 
In August, the U.S. Court of Appeals D.C. Circuit ruled in a landmark decision that the SEC was wrong to reject an application from crypto asset management firm Grayscale to convert its bitcoin trust, known as GBTC, into a spot bitcoin ETF. In past years, the SEC has approved the listing of bitcoin futures ETFs, but not spot bitcoin ETFs. The court held the disparity in treatment was unlawful. Several other investment firms currently have pending bitcoin ETF applications with the SEC, and it remains to be seen whether this recent ruling will increase their chances of receiving approval from the SEC.
Read more on CNBC and the court's website.
Singapore's stablecoin regulatory framework moving forward 
Singapore is in the process of creating an innovative and responsible digital-asset ecosystem, positioning itself as a forerunner jurisdiction in stablecoin regulation. After last year's public consultation, on August 15, 2023 the Monetary Authority of Singapore (MAS) confirmed its intention to regulate single-currency stablecoins under a new regulatory framework.
Read more on the Reed Smith website and the MAS website.
July
Indian Supreme Court criticizes government over lack of crypto regulation 
Amid growing cases of criminal activities involving cryptocurrencies, in July the Indian Supreme Court reprimanded the Indian government for failing to adopt laws to regulate cryptocurrencies or having in place a national expert agency to probe criminal activity involving cryptocurrencies. While the Indian government is yet to present long-awaited crypto regulations, it did adopt crypto taxation laws in 2022, which proved to be detrimental to the thriving crypto market in India.
Read more on Hindustan Times and Cointelegraph.
June
MetaBirkin NFT saga comes to an end 
In June, luxury fashion house Hermès was crowned victorious in the U.S. trial against artist Mason Rothschild. A permanent injunction has been issued against Rothschild's "MetaBirkin" NFTs. This means that "MetaBirkins" can no longer be sold without Hermès' permission. This U.S. judgment clarifies that the U.S. First Amendment cannot grant protection to persons that utilize another's trade mark in a way that may deceive consumers into believing that the trade mark proprietor (in this case Hermès) endorsed the use. Despite this, Hermès' request to require Rothschild to transfer the NFTs in question was not granted.
Read more on Reuters.
Reforms to English and Welsh digital asset laws 
In June, the Law Commission published its recommendations for the regulation of digital assets, such as NFTs and cryptocurrencies. Amongst other things, the Law Commission recommended that a new personal property category is created in respect of digital assets and that a panel of industry-specific technical experts, academics and lawyers is formed to provide non-binding advice to courts on legal issues relating to digital assets. 
Read more on Trade Finance Global.
FCA clamps down on marketing of cryptoassets 
In the UK, the Financial Conduct Authority (FCA) has introduced new marketing restrictions for cryptoassets. The new rules aim to protect consumers by helping to ensure that they are provided with clear information and risk warnings prior to investing. Notably, "refer a friend" marketing strategies are no longer permitted. The FCA is also preparing additional guidance to clarify the authority's expectations for compliance.
Read more on the FCA website.
Trends to watch
Entertainment, media, and fashion
August
Roblox to let users sell self-designed avatar bodies and heads 
In August, Roblox announced via its developer forums that users will soon be able to sell the full avatar bodies and standalone heads that they create on Roblox's platform. Bodies and heads must follow Roblox's community standards and marketplace policy, and pass a proactive Roblox IP check. Roblox has specified that there will be no upload fee and no minimum price applied to sales.
Read more on The Verge.
Star Trek continues to enter new space(s): NFT trade mark registered
In August, CBS Studios cemented Star Trek's place in the metaverse by securing a "Star Trek Continuum" trade mark for use in an online marketplace for crypto collectibles and NFT-authenticated art and videos. Following CBS's application in April 2023, the trade mark was officially registered with the United States Patent and Trademark Office on August 8, 2023. The "Star Trek Continuum" NFT line-up features various star ships from the Star Trek universe.
Read more on NFT News Today.
Snoop Dogg and Skechers team up 
American entertainment legend Snoop Dogg and global footwear brand Skechers unveiled two collections in August. The debut collection "Skechers x Snoop Dogg" dropped August 1, and the second collection "Skechers x Dr. Bombay" followed mid-August. The stylish line-up features Snoop Dogg's beloved Bored Ape Yacht Club NFT, named Dr. Bombay, along with other signature imagery and patterns.
Read more on NFT News Today.
July
Second Life, the fashion-forward metaverse with 64 million active users 
Second Life, a virtual world that was launched in 2003 and where users can socialize, shop, and create, continues to be hugely popular. In July, there were 64.7 million active users on Second Life and the platform hosts over 1.6 million transactions every day. In 2021, over $86 million was paid to Second Life users for a variety of virtual goods and services, and over 1,400 users earned over $10,000. Many brands use the platform to launch virtual clothing lines and events. For example, in 2023, Tommy Hilfiger launched a virtual store on the platform.
Read more on Fashion United.
Web3 and NFTs reach new horizons with Etihad Airways 
Etihad Airways is launching a new Web3 loyalty program called Horizon Club. The program will allow users to stake their EY-ZERO1 NFTs to earn Etihad Guest Miles, which can be redeemed for flights, upgrades, and other perks. The program is set to launch in September 2023.
Read more on Coindesk.
Cosmetics brand NARS develops NFTs 
In July, NARS partnered with NFT marketplace SuperRare to auction digital collectibles related to its cult classic Orgasm shade of products. Further to this, NARS has included an augmented reality element with Instagram filters available for the public to use.
Read more on Forbes.
June
Skoda and Near Protocol join forces to present carbon-neutral Skodaverse 
In June, Skoda Auto, the Czech automobile conglomerate, launched a Web3 and NFT platform in partnership with Near Protocol. The platform, called Skodaverse India, will use carbon-neutral blockchain technology to offer tradeable NFTs that can be used to unlock unique experiences and exclusive offers. Skoda Auto anticipates that its NFT offering will give its customers new opportunities to interact, deepening ties within the Skoda-owning community. 
Read more on Cointelegraph.
Technology and finance
August
FC Barcelona secures €120 million investment for its Web3 entity 
Spanish football club FC Barcelona secured a €120 million investment in its Barça Vision entity, which focusses on Web3 and blockchain initiatives. Under the deal, LIBERO football finance AG and private investors advised by NIPA Capital B.V. acquired a 29.5% stake in Bridgeburg Invest, the holding company of Barça Vision.
Read more on the FC Barcelona website.
Sichuan unveils strong metaverse ambitions 
Earlier this year, the Chinese central government published a whitepaper aiming to foster innovation and growth within the Web3 sector. Sichuan, which was a crypto-mining hub prior to China's 2021 national ban on cryptocurrencies, is now targeting the metaverse. It unveiled a multifaceted action plan, comprising infrastructural and regulatory measures, seeking to have a thriving metaverse economy built by the end of 2025.
Read more on Cryptonews.
July
Yuga Labs snaps up music metaverse Roar Studios 
In July, Yuga Labs (home to Bored Ape Yacht Club) agreed to acquire Roar Studios, a company which sits at the crossroads between music, gaming, and social media. This acquisition will assist Yuga Labs in its expansion efforts for Otherside, Yuga Labs' metaverse division.
Read more on Coindesk.
June
Asset managers target new spot bitcoin ETF 
On 15 June, BlackRock filed for a spot bitcoin exchange-traded fun (ETF). If approved, Blackrock's ETF could be the first spot bitcoin ETF to trade in the United States.
Read more on CoinTelegraph.
Source link

#Web3 #roundup #summer #June #July #August #Supra