Bitcoin recovers after falling below $26,000 as the ETF excitement bubble bursts
3 min read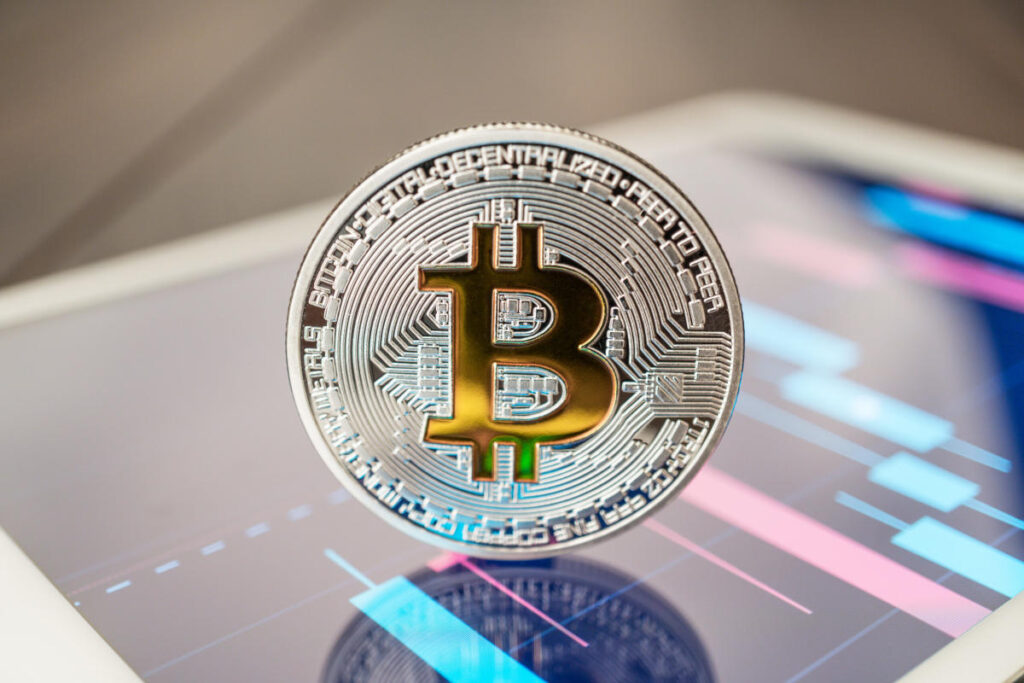 Bitcoin stabilized Tuesday morning in Asia after dropping below the key US$26,000 support level overnight. Ether also dipped but held the US$1,600 mark. All other top 10 non-stablecoin cryptocurrencies traded flat to lower, with Polygon's Matic leading the losers. Alternative asset manager CoinShares reported a US$55 million outflow in digital asset investment products last week. Analysts say disappointment from the stalemate on U.S. Bitcoin exchange-traded fund (ETF) applications has impacted sentiment. Meanwhile, the Forkast 500 NFT index continued its downward slide in the wake of NFT marketplace OpenSea's decision to stop enforcing creator royalties. U.S. stock futures traded lower after Wall Street closed mixed on Monday.
ETF logjam and low liquidity damaging sentiment
Bitcoin dipped 0.10% in the last 24 hours to US$26,133.35 as of 07:30 a.m. in Hong Kong, expanding its weekly loss of 11.12%, according to CoinMarketCap data. The world's leading cryptocurrency dropped to a low of US$25,846.09 just after midnight, but rallied to reclaim US$26,000 as the night progressed.
"As the beginning of the week turned positive for traditional markets, crypto markets seem to — for now — be back in stagnation mode," said Justin d'Anethan, head of Asia-Pacific business development at Belgium-based crypto market maker Keyrock.
"Many investors were understandably spooked by last week's rapid rise in volatility and the subsequent price fall, which now means that a positive mood will only be just enough to keep crypto markets where they are."
For some analysts, last week's rapid decline in the price of Bitcoin is a correction for price increases since June caused by ETF hype in the U.S.
"The recent turmoil led BTC price to trading levels that mirror the ones preceding the Blackrock filing for their BTC Spot ETF," Matteo Greco, research analyst at Canada-based digital asset investment firm Fineqia International, said in an emailed note.
"The fear-of-missing-out (FOMO) which lasted a few weeks after the filing seems to be now disappeared, waiting for news on the matter," Greco added.
Story continues
Low liquidity in the crypto market also contributed to last week's slide. Limited trading volume is driving market makers — which typically absorb sudden fluctuations in supply and demand and help provide a more predictable trading environment — to wind down their activities and wait for a better time to fully resume operations.
GSR Markets, described by Greco as "one of the most important market makers," has recently gone through two rounds of layoffs in response to worsening market conditions. Greco pointed out that before GSR, influential market makers Jane Street and Jump took similar actions citing difficulties with the state of the market.
Along with Bitcoin, Ether dropped 0.84% to US$1,667.73 and moved down 9.55% for the past seven days.
All other top 10 non-stablecoin cryptocurrencies traded lower over the past 24 hours. Polygon's Matic token led the losers. It dropped 3.53% to US$0.5589 for a weekly loss of 17.81%.
Digital asset investment products saw an outflow of US$55 million in the week ending August 18. That followed a US$29 million inflow the previous week, according to a CoinShares report released Monday.
"We believe this is in reaction to recent media highlighting that a decision by the U.S. Securities & Exchange Commission in allowing a U.S. spot-based ETF is not imminent," the company wrote in the report.
Bitcoin-linked investment products saw the majority of last week's outflow, totaling US$42 million. Ethereum, Polygon, Litecoin and Polkadot also recorded outflows, while XRP-linked inflows totaled US$1.2 million.
The total crypto market capitalization dipped 0.62% in the past 24 hours to US$1.05 trillion, while trading volume rose 35.31% to US$29.31 billion.
Source link

#Bitcoin #recovers #falling #ETF #excitement #bubble #bursts