BTC, ETH See Profits Returning, Most Altcoins See Small Gains
3 min read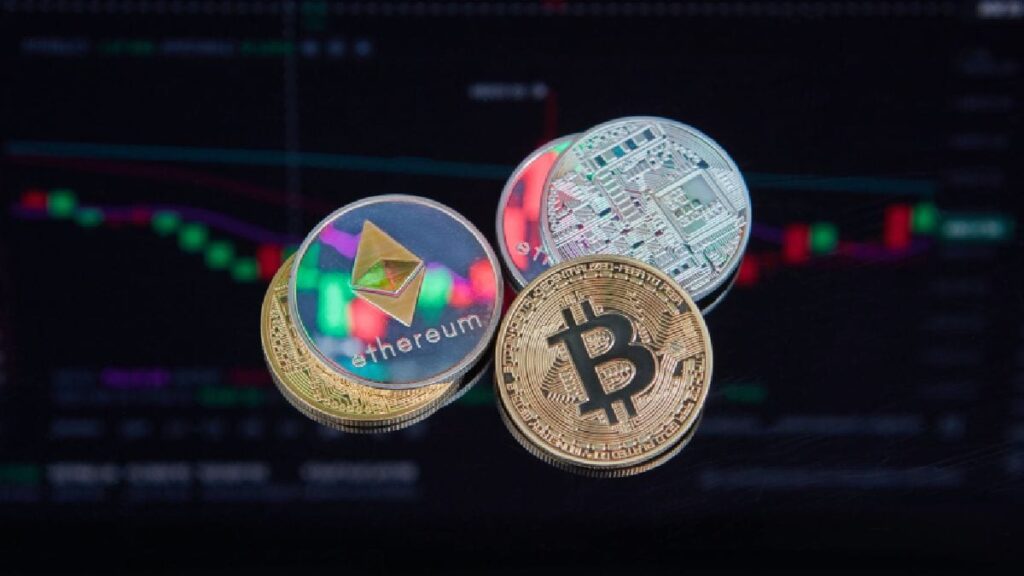 Bitcoin price on Monday reflected a profit-laced respite after trading in losses for weeks. With a minor gain of 0.06 percent, Bitcoin's price presently stands at $26,093 (roughly Rs. 21.7 lakh). The most valuable asset in the crypto kingdom, Bitcoin sunk to $26,000 (roughly Rs. 21.6 lakh) last week, for the first time in two months. According to market data, investors registered losses worth $1 billion (roughly Rs. 8,308 crore) in crypto liquidations, owing to market upheaval around Friday last week.
Ether joined Bitcoin on the profit-minting side of the crypto price chart. After registering a gain of 0.63 percent on Monday, ETH showed its trading value to be $1,678 (roughly Rs. 1.39 lakh).
"This movement could be because of widespread selling driven by unrelated triggers like a lack of clarity in the Grayscale v/s US SEC case for a Bitcoin ETF, SpaceX writing down the value of their Bitcoin reserves, and China's Evergrande group filing for bankruptcy," Edul Patel, Co-Founder & CEO, Mudrex crypto investment firm, told Gadgets 360.
Stepping into the final leg of August, most cryptocurrencies reflected gains on the price chart.
These include Ripple, USD Coin, Cardano, and Tron as well as Polkadot, and Polygon.
Other gain-making cryptocurrencies include Litecoin, Avalanche, Leo, Stellar, Chainlink, and Monero alongside Cosmos, Cronos, and Near Protocol.
The overall crypto market valuation went up by 0.12 percent in the last 24 hours, to be at the capitalisation of $1.06 trillion on August 21, showed CoinMarketCap.
The crypto fear and greed index is up by a point from yesterday and is currently in the fear zone with a score of 38/100.
"After sliding by almost 11 percent over the past seven days, BTC and ETH have stabilised. The market seems to be inclined towards believing that the fall of BTC, and thereby, the crypto market last week came from a correction as sentiments around BTC ETFs cool off," Parth Chaturvedi, Investments Lead, CoinSwitch Ventures, told Gadgets 360.
"Other reasons may include the low volume and volatility of BTC, the current state of China's economy, and a rise in US treasury yields. XRP (+3.3 percent) led the gainers even though the SEC challenged the June court ruling in favour of Ripple Labs," Chaturvedi added.
A small number of cryptocurrencies did see losses today. These include Binance Coin, Dogecoin, Solana, Shiba Inu, Binance USD, Uniswap, and EOS Coin.
"The market has faced notable liquidations that have coincided with ongoing discussions regarding potential interest rate hikes in the United States, contributing to the observed market corrections," the CoinDCX research team told Gadgets 360, predicting more stability in the coming days.
Cryptocurrency is an unregulated digital currency, not a legal tender and subject to market risks. The information provided in the article is not intended to be and does not constitute financial advice, trading advice or any other advice or recommendation of any sort offered or endorsed by NDTV. NDTV shall not be responsible for any loss arising from any investment based on any perceived recommendation, forecast or any other information contained in the article.
Affiliate links may be automatically generated – see our ethics statement for details.

Source link

#BTC #ETH #Profits #Returning #Altcoins #Small #Gains