Zero Hash joins CryptoUK to achieve the right regulatory outcomes in the UK
3 min read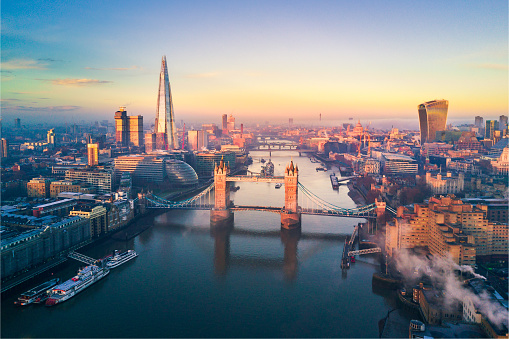 "With the Travel Rule and The Financial Promotions rules from the FCA, we look forward to collaborating with the CryptoUK community to share insights on how we can collectively adhere to them."
Zero Hash has announced its membership in CryptoUK, the self-regulatory trade association dedicated to fostering higher standards of conduct in the UK's crypto and digital asset industry.
Zero Hash, renowned for its regulatory strength and high standards, has been a crypto-as-a-service market leader since 2017. This partnership signifies Zero Hash's commitment to sharing its regulatory expertise, garnered from its operations in the United States, to contribute to CryptoUK's mission of building trusted bridges between industry participants, regulators, policymakers, and the UK crypto community.
Current focus on Travel Rule and FCA's Financial Promotions rules
Zero Hash has earned its status as a trusted crypto-as-a-service provider, serving some of the world's largest companies, including Stripe, MoneyLion, and Curve. Its reputation is built on a foundation of stability, regulatory compliance, and adherence to rigorous standards.
This makes Zero Hash a valuable addition to CryptoUK, where it aims to collaborate with industry peers and regulatory bodies to enhance the regulatory landscape for the UK's crypto economy.
Julia Morrongiello, Head of Growth Europe and UK Director at Zero Hash, said: "We believe uniting Zero Hash's voice with the members of CryptoUK provides the best forum to achieve the right regulatory outcomes for the UK crypto economy. With the Travel Rule and The Financial Promotions rules from the FCA, we look forward to collaborating with the CryptoUK community to share insights on how we can collectively adhere to them."
Su Carpenter, Director of Operations of CryptoUK, commented: "We're delighted to have Zero Hash as a valued partner and contributor to CryptoUK's mission. Zero Hash shares the same DNA and commitment as CryptoUK and its members, to elevate standards in the crypto industry and to achieve fair and responsible regulation that protects customers, but doesn't hinder innovation,"
Zero Hash, a B2B2C crypto-as-a-service infrastructure platform
Zero Hash operates as a B2B2C crypto-as-a-service infrastructure platform, allowing any entity to seamlessly integrate digital assets into their customer experience using a set of API endpoints.
The platform handles the entire backend complexity and regulatory licensing required to offer crypto products. Zero Hash's services empower neo-banks, broker-dealers, payment groups, and non-financial brands to provide digital asset trading and custody, crypto-backed rewards, and round-up programs. The company boasts backing from prominent investors such as Point72 Ventures, Bain Capital Ventures, and NYCA.
Zero Hash LLC is a registered Money Service Business (MSB) with FinCen and a regulated Money Transmitter authorized to operate in 51 U.S. jurisdictions. Additionally, it is licensed by the New York State Department of Financial Services for virtual currency business activity. In Canada, Zero Hash LLC is registered as a Money Service Business with FINTRAC.
The company collaborates with leading global crypto market makers like DV Chain and Amber Group. Zero Hash Australia Pty Ltd. is registered with AUSTRAC as a Digital Currency Exchange Provider, enabling it to offer crypto services in Australia. It is also registered on the New Zealand register of financial service providers.
Source link

#Hash #joins #CryptoUK #achieve #regulatory #outcomes